In 2021-2027, Spain will benefit from €37.3 billion in Cohesion Policy funding to accelerate the country's green transition, finance innovation and digitisation, increase the employment rate and improve local social services. The strategy and details for these investments are set out in the Partnership Agreement between Spain and the Commission.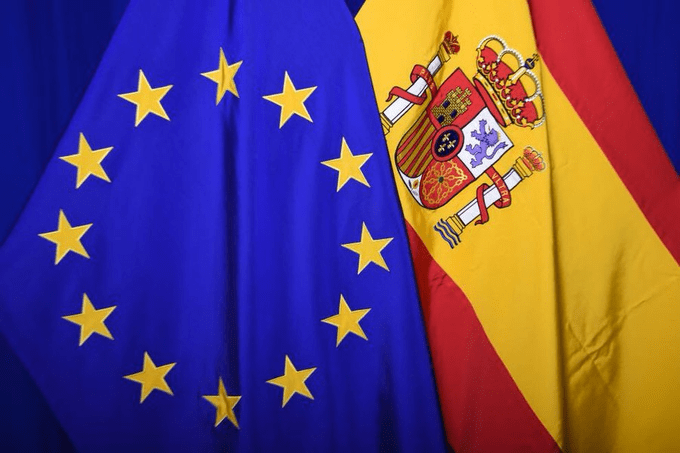 The strategy will mainly focus on less developed regions: 50% of the funds will be allocated to investing in Andalusia, Extremadura, Castilla-La Mancha, Ceuta, and Melilla. For its part, the Canary Islands, as an EU Outermost Region, will receive an additional allocation of €673 million to tackle the socio-economic consequences of its remoteness from the EU mainland.
Research, digitisation and green economy
More than €9 billion under the European Regional Development Fund (ERDF) will be invested in the country's green transition towards a resource-efficient, climate-neutral, and competitive economy. From this amount, €1.8 billion will help Spain reaching the target of primary energy savings of 39.5% in 2030, as set out in the Spanish National Integrated Plan for Energy and Climate. At the same time the ERDF will make €3.3 billion available to help Spain achieve its target to produce 74% of electricity from renewable sources by 2030. The ERDF will also contribute to the prevention of natural disasters and disaster resilience, such as floods, fires and drought.
Moreover, €8.5 billion under the ERDF will boost growth, competitiveness and productivity of small and medium-sized businesses via investments promoting research and innovation in sectors with a high added value.
Finally, €870 million under the Just Transition Fund (JTF) will help to ensure that the green transition is just and fair. The JTF will support regions that have closed or plan to close coal mines, carbon-intensive industrial facilities and coal power plants in the provinces of La Coruña, Asturias, León, Palencia, Teruel, Córdoba, Almeria, Cádiz and the Balearic Islands (Alcudia and some surrounding municipalities).
An inclusive labour market and fighting poverty   
€11.3 billion under the European Social Fund (ESF) will be invested in social cohesion and employment. The ESF will particularly focus on the employment of women, young people, low-skilled people and people with a migrant background in line with the European Pillar of Social Rights Action Plan. For instance, employment incentives will encourage the recruitment of the long-term unemployed and people from vulnerable groups, including persons with disabilities, and the conversion of apprenticeships to open-ended contracts in support of Spain's new labour market reform.
Investments in Public Employment Services will improve the profiling and counselling for jobseekers to provide adapted skills training for the green and digital transitions, in particular for young people not in employment, education or training (NEETs). Support for Dual Vocational Education and Training (VET) offerings will also encourage more involvement of employers in education and open up better employment opportunities for VET graduates.
More than €4 billion will help improve the living conditions of vulnerable people by providing comprehensive integration pathways and strengthening social services. Around €1 billion will be specifically used to fight poverty and safeguard children's rights to education and access to social services in line with the European Child Guarantee. The Fund will improve the wellbeing of vulnerable children, for example by integrating children with disabilities in mainstream education and strengthening pedagogic support to prevent early school leaving.
The funding will also improve the quality and effectiveness of primary care. It will support the construction, renovation and upgrading of health centres and hospitals, and allow Spain to invest in equipment required for specialised care.
Sustainable fishery
€1.1 billion under the European Maritime, Fisheries and Aquaculture Fund (EMFAF) will increase the resilience of the fisheries, aquaculture and processing sectors in Spain.
The EMFAF programme will focus on sustainable management of fisheries resources, protection of the marine environment, climate change adaptation and environmental protection. The Fund will support sustainable development and economic diversification of the coastal fishing and aquaculture communities, in line with the objectives of the European Green Deal.
Investments in the fisheries and aquaculture sectors will also contribute to Spain's green transition, by promoting small-scale coastal fisheries through community-led local development.
More information: European Commission – Press release