The Council has adopted its position ('general approach') on the proposed regulation establishing a framework of measures to strengthen Europe's semiconductor ecosystem, better known as the 'Chips Act'.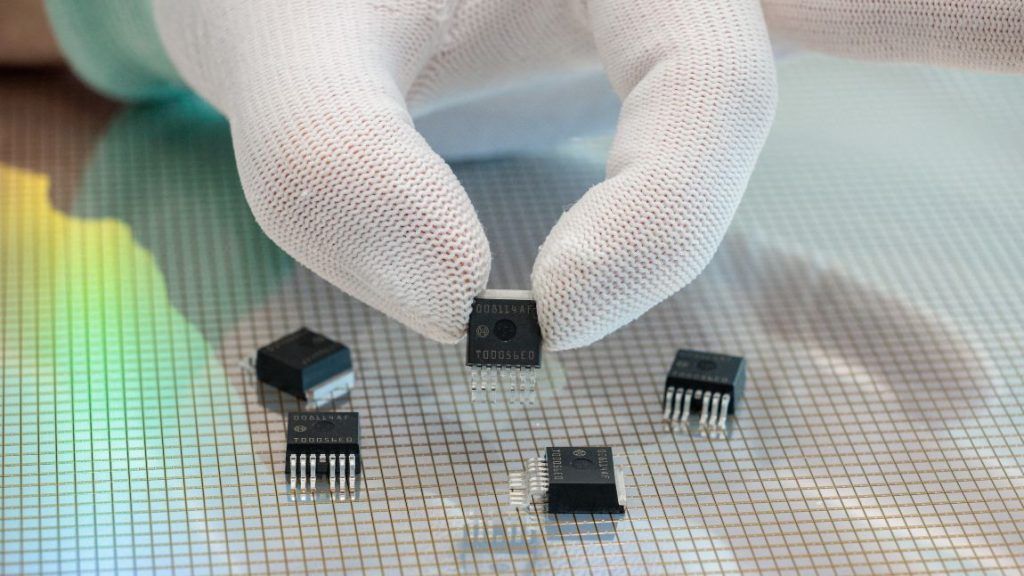 The Chips Act addresses the current shortage of semiconductors in Europe. With the Chips Act, the EU aims to double its global market share in semiconductors from 10% to at least 20% by 2030 in order to ensure the EU's future technological sovereignty.
Reducing dependencies
Chips are essential for a wide range of technological and digital products, such as cars, household appliances and electronics. Due to geostrategic issues and supply chain disruptions, European industry is currently facing challenges in the supply of semiconductors. The Chips Act aims to reduce the EU's vulnerabilities and dependencies on foreign actors. This will improve the EU's security of supply, resilience and technological sovereignty in the field of chips.
Financial architecture
The Chips Act will mobilise €43 billion in public and private investments, focusing on three pillars:
the Chips for Europe Initiative, supporting technological capacity building and related research and innovation
a new framework to ensure security of supply and resilience by attracting increased investment
a mechanism to monitor the semiconductor supply chain and coordinate actions in crisis situations
The Commission's Chips Act proposal provides that, of the total amount, €3.3 billion will be dedicated to pillar 1, the Chips for Europe Initiative. The Council clarifies that the €1.65 billion included from Horizon Europe should be committed to research and innovation, and the funding from the Digital Europe programme should finance capacity-building activities.
To respect the existing interinstitutional agreement on the Multiannual Financial Framework, the Council's mandate does not include reallocation of decommitted funds from Horizon Europe, as was proposed by the Commission. As this means a reduction of €400 million in the overall funding coming from the Digital Europe programme, the Council's position adopted today is accompanied by a statement asking the Commission, together with the member states and the European Parliament, to look for alternative solutions to maintain the overall budget of €3.3 billion.
European Chips Infrastructure Consortium
The regulation proposes the option of a new legal instrument: a European Chips Infrastructure Consortium (ECIC). The ECIC would be a legal entity that could implement actions and other tasks funded under the Chips for Europe Initiative.
The Council clarifies the voluntary nature of establishing an ECIC and specifies its openness to different legal forms of cooperation and other participants. It also clarifies rules for the selection of proposals for funding that will not be based on a specific legal form of cooperation.
Council's mandate
Other proposed changes to the Commission proposal include clarifications related to:
the definition of a 'first-of-a-kind' semiconductor manufacturing facility
the formulation of the general and operational objectives and the content of the Chips for Europe Initiative
the establishment of a European network of competence centres in semiconductors, integration technologies and system design
the requirements to be met by Integrated Production Facilities and Open EU Foundries, in particular as regards positive spill-over effects on the EU's semiconductor value chain
the design of mandatory information requests during a crisis stage
the scope and implementation of the emergency toolbox
the enforcement of information and notification obligations and of compliance with priority rated orders through fines and penalties
More information: European Council