The European Solidarity Corps Online Training platform offers a broad range of learning modules related to volunteering and many other topics to get you closer to your personal and professional goals.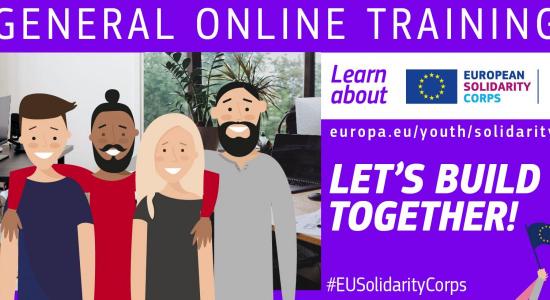 For whom
The platform is open to current or future volunteers willing to get more information about the European Solidarity Corps and get inspired for their future experience.
To access the platform you need to:
Register to the European Solidarity Corps by creating your account here.
After you log in, go to "Online Training" and start chosing your learning experience.
Learning modules
How do you EU
Have it your way
A whole new world
The journey continues
Broaden your horizons.
Once in the platform you will also have get access to the library section, where you can find additional learning resources.
More information