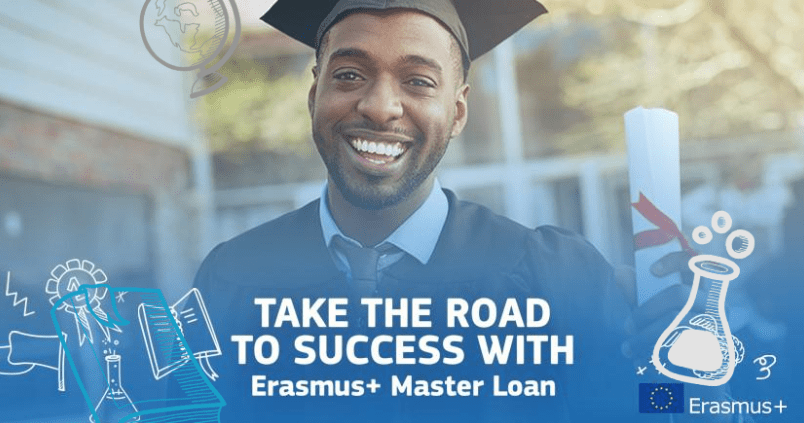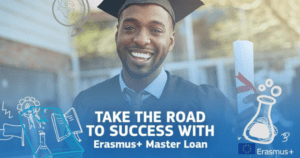 One of the biggest obstacles to students financing their continued education is money, especially if you want to study abroad. Postgraduate degrees – and experience of living and working in another country – are increasingly essential for building and maintaining a competitive CV.
Financing your future is a common problem
A Master's abroad can provide excellent professional, personal and academic experience – the kind of experience that can give an individual a much-needed edge in today's global marketplace. But continuing your education should not leave you with unmanageable debt after finishing your degree.
If you've been accepted to a master's course abroad – and are looking for a way to navigate tuition and living expenses – an Erasmus+ Master Degree Loan may help.
What is an Erasmus+ Master Degree Loan?
Erasmus+ Master Degree Loans are EU-guaranteed loans with favourable pay-back terms.  They're designed to help prospective students finance their Master's courses in an 
Erasmus+ Programme country
 while leaving as little of a lasting economic footprint as possible.
The scheme is designed to provide postgraduate students with the means to pay their tuition and living expenses – thereby allowing individuals to focus on their degree instead of managing their bank balance.   The programme aims to be as inclusive as possible, working under the following guidelines:
No need for collateral from students or parents – ensuring equality of access
Favourable, better-than-market interest rates
Pay-back terms that allow graduates up to two years to find work before beginning repayment.
Prospective Master students can receive a loan of up to €12,000 for a 1-year Master or up to €18,000 for a 2-year Master (or equivalent amounts in foreign currency for banks in non-Euro countries, subject to exchange rates).
Who can apply?
Prospective students must:
Live in a Programme country
Have completed a Bachelor-level (or equivalent) qualification before applying
Have been accepted (before applying) to a full Master programme in another country.  The university offering the programme must hold the Erasmus+ Charter of Higher Education
The Erasmus+ Master Loan intends to support full Master studies by Programme country residents in a country other than either their country of residence OR the country where they received their first qualification. Students only studying abroad for part of their Master's may still qualify for an Erasmus+ grant.
Further info
Erasmus+ Degree Master Loans Call 
The 'Master Loans Beneficiaries Report 2018' provides a summary of the feed-back by participating students for the 2015-2018 period.
Background information on Erasmus+ Degree Master Loans is available from the European Investment Fund.
Testimonials by beneficiaries: Xavier Casas (ES) / Blair Clark (UK) / Boris Kuzmanov (BG)