The overall objective of the call is to support the establishment and development of transnational cooperation platforms of Centres of Vocational Excellence (CoVEs) to connect Centres operating in a given local context at European level.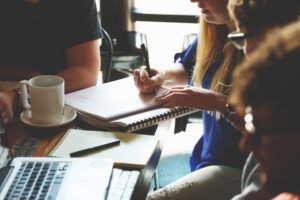 Objective
The transnational cooperation platforms will bring together CoVEs that:
Share a common interest in specific sectors or trades (e.g. aeronautics, e-mobility, healthcare, tourism, etc.).
Develop together innovative approaches to tackle societal, technological and economic challenges (e.g. climate change, digitalisation, artificial intelligence, sustainable development goals, integration of migrants, supporting learners with disabilities/special needs, upskilling people with low skills and/or low qualification levels, etc.).
The platforms will create world-class reference points for vocational training. They will be inclusive and either bring together existing CoVEs in different countries, or expand the model by linking well-established CoVEs in one country with partners in other countries, that intend to develop CoVEs in their local eco-system, thus contributing to 'upward convergence' of VET excellence.
Projects must provide evidence that they aim to:
Establish strong and enduring relationships at both local and transnational levels, between the VET community and businesses, in which interactions are reciprocal and mutually beneficial.
Integrate activities, build reflexive relationships between the various activities and services.
Be firmly anchored into wider frameworks of regional development, innovation and/or smart specialisation strategies.
The maximum EU grant per project is 4 million euros.
Scope
Activities must start on 1 October 2020 or 1 November 2020. The duration of the projects is 4 years.
The project must include relevant deliverables linked to:
at least 3 activities related to 

Cluster 1 — Teaching and learning.

at least 3 activities related to 

Cluster 2 — Cooperation and partnership.

at least 2 activities related to 

Cluster 3 — Governance and funding

.
The list is non-exhaustive, and applicants can include other activities. These must demonstrate, though, that they are particularly appropriate to meet the objectives of the call and identified needs, and must be considered and presented as part of a coherent set of activities.
Deadline
20 February 2020, at 17.00 Brussels time
More information