The "European Youth Together" projects seek to create networks which promote regional associations and which develop in close cooperation with young people from all over Europe (in the Erasmus+ countries). The networks will organise exchanges, promote training (e.g. for youth leaders) and allow young people to create their own joint projects. This initiative is part of the Erasmus+ programme of the Education, Audiovisual and Culture Executive Agency.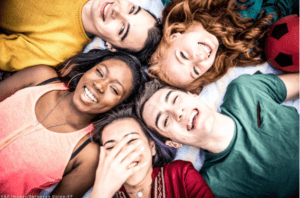 Objective
"European Youth Together aims to support the initiatives of at least five youth organisations from five of the Erasmus+ eligible countries to share their ideas about the EU, to promote greater civic participation and to help foster a sense of European citizenship. The initiative aims to bring together European youth from across Europe: East, West, North and South.
Thematic priorities include active citizenship, networking, European values and European citizenship, democratic participation, democratic resilience and social inclusion applied to youth.
The initiative aims to support in particular:
the promotion and development of more structured cooperation between different youth organisations in order to create or strengthen partnerships;
youth organisations participating in initiatives aimed at encouraging young people to participate in the democratic process and in society, through the organisation of training courses, exhibitions on common ground among young Europeans and the promotion of the debate on their connection with the EU, its democratic values and foundations;
promoting the participation of under-represented groups of young people in political life, youth organisations and other civil society organisations involving vulnerable and socially and economically disadvantaged young people.
It is aimed at NGOs working with young people, public bodies and informal groups of young people, particularly those active at Community level, to propose projects involving at least five partners with the capacity to mobilise young people in partnerships involving different countries and regions within the Erasmus+ countries.
Large-scale mobility activities for young people should be a key component of European Youth Together projects. This mobility should provide cross-border exchanges and non-formal or informal training opportunities for young people across Europe (East, West, North and South) to support the objectives of this call. These mobility activities must be clearly justified in accordance with the objectives of the call.
Actions
European Union funding under this call for proposals takes the form of an action grant to cover part of the costs incurred by the bodies selected to carry out a range of activities. These activities must be directly linked to the general and specific objectives of the call and must be detailed in a description of the project covering the whole period of the grant requested.
The following types of activities are eligible:
mobility activities, including large-scale youth exchanges and, inter alia, networking and non-formal or informal training opportunities and project development by young people;
activities facilitating access and participation by young people in EU policy area activities relevant to young people;
exchanges of experience and good practice; networking and partnerships with other youth organisations; participation in meetings or seminars with other stakeholders and/or policy makers in order to increase the impact of the policy on target groups, sectors and/or systems;
initiatives and events for the development of European NGOs/civil society organisations/networks at European level;
awareness-raising, information, dissemination and promotional activities (seminars, workshops, campaigns, meetings, public debates, consultations, etc.) on EU policy priorities in the youth field.
Activities must be of a cross-border nature and may be carried out at European, national, regional or local level. As a cross-cutting principle, participating organisations should implement strategies to connect with young people from different backgrounds at Community level in order to ensure that more and more young people are reached at Community level.
Deadline
18th of July, 2019
More information