Since last Saturday, Spaniards must remain confined in order to prevent the spread of the Coronavirus.  Confinement is not only hard for the little ones but can also make the situation untenable for adults. To avoid it and make everything more bearable we propose a series of cultural proposals online that can reverse the circumstances and delight the whole family.
EUROPEANA
En Europeana se trabaja con miles de archivos, bibliotecas y museos europeos para compartir el patrimonio cultural para el disfrute, la educación y la investigación.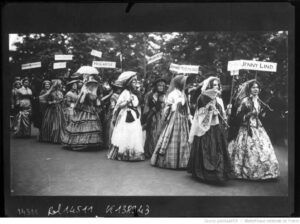 Europeana works with thousands of European archives, libraries and museums to share cultural heritage for enjoyment, education and research.
Consults its collection in Europeana Collections
In addition, if you are a teacher you can explore the learning scenarios on the web  Europeana Classroom for teachers
HOUSE OF EUROPEAN HISTORY
The House of European History is a cultural institution and museum founded by the European Parliament and inaugurated on 6 May 2017. The House aims to use all possible means to promote a better understanding of European history and integration. You may visit the virtual permanent exhibition.
E-FINDER
In this European Commission digital library you can explore a wealth of resources on EU policies, legislation, etc. Visit it  here
GAMES
Play and learn in other languages from home with the Council of Europe's European Centre for Modern Languages, which challenges you with: