The purpose of this call is to conclude a Framework Partnership Agreements (FPA) for the period 2020-2022 with organisations to which specific grant agreements might be awarded in order to implement training courses.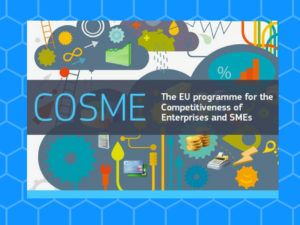 Objectives
The objective of the specific actions is to strengthen the capacity of personnel working for large public buyers (i.e. CPBs) to ensure SMEs' access to large public procurement markets, as well as to strengthen the capacity of SMEs to bid for large calls for tenders.
The centralisation of public procurement functions may affect the broader market, at a local, regional and European level. Training the personnel of CPBs to understand and manage public procurement rules, to design call for tenders and recognise the strategic role of public procurement is therefore imperative.
A training programme that seeks to strengthen the capacity of CPB personnel will focus on how to aggregate markets for public procurement. This training programme will help personnel to manage markets, and in particular, to assist with the inclusion of SMEs in public procurement competitions.
Moreover, CPBs are usually invited to actively contribute to achieving other policy objectives, such as environmental friendly purchase, supporting the re-introduction of workers currently excluded from the labour market, fostering the development of innovative products and services. Therefore, the training must also address issues such as green procurement, social procurement and innovative procurement.
Participants
The following types of organisation are eligible:
Central Purchasing Bodies (CPBs) operating at national level.
International organisations with a specific mission in the field of public procurement.
Universities or educational institutions operating in the field of training of public procurement.
Applicants must be legal entities.
Expected results
The applicant must come up with a set of outputs and deliverables, which will facilitate the evaluation of the proposal. The following outputs and deliverables will have to be produced and targets need to be set in the proposal:
Training sessions organised for CPB personnel, or in case these are not established, for staff with policy, regulatory or control functions in public procurement.
Personnel of CPBs in EU Member States and COSME participating countries who completed the training programme and increased their knowledge and understanding of procurement.
Establishment of a pool of highly skilled public procurement officials working in CPBs who have taken part in the programme.
Development of a comprehensive and well-structured curriculum for a training programme targeting personnel of CPBs.
A guide book describing the curriculum and how the training programme was organised, including all tools and sources used. The guide book must cover all learning modules, part of the developed curriculum.
Dissemination and promotion strategy for the proposed training programme and the methodology to be developed.
Setting up of an Alumni network including participants from both the first and the second edition of the training programme.
Deadline
27 February 2020 at 17:00 Brussels time
More information