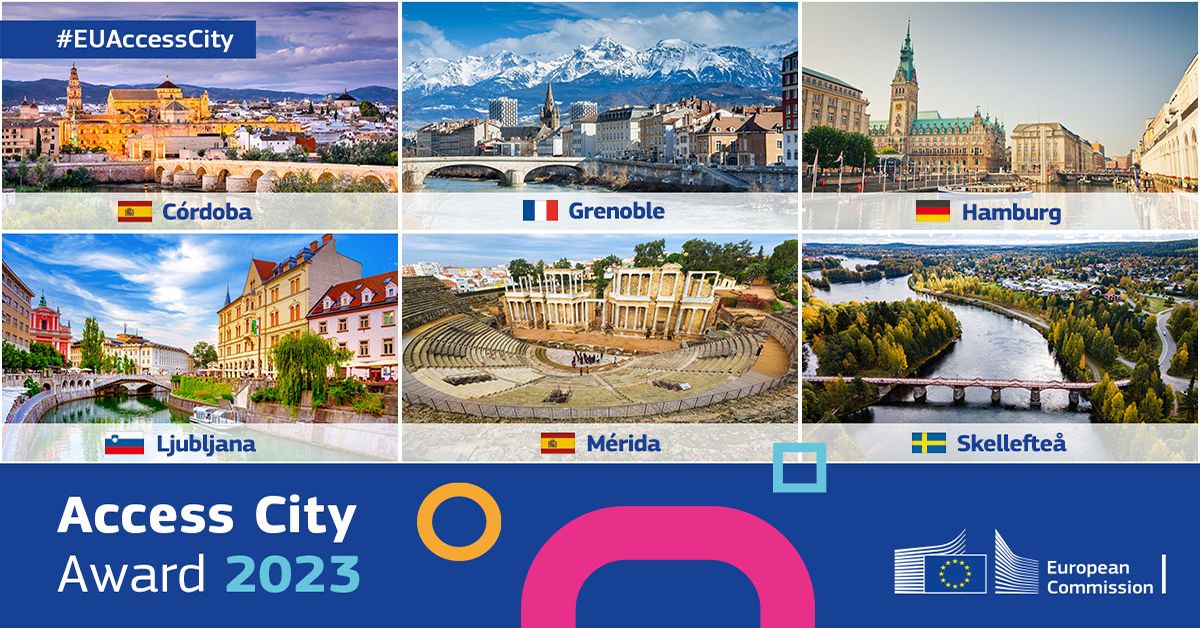 Cordoba (Spain), Grenoble (France), Hamburg (Germany), Ljubljana (Slovenia), Mérida (Spain) and Skellefteå (Sweden) have been selected as finalists for the "Accessible City Award 2023". These cities can now, on their merits, receive recognition as cities accessible to all, including people with disabilities.
Věra Jourová, Vice President responsible for Values and Transparency, said, "I would like to congratulate the finalists for their great efforts to make European cities more accessible and enjoyable for all their citizens. Accessibility has a considerable impact on everyday life, so we must recognize the efforts to ensure that everyone enjoys the same level of freedom and autonomy. I hope that this year's winning cities will be a source of inspiration for others".
Helena Dalli, Commissioner for Equality, said: "We must recognize cities that provide access to all residents and visitors, regardless of mobility, age or disability. The Accessible City Award rewards cities that have prioritized accessibility to improve the quality of life for all. Cities where all people can live and participate fully in social activities are more vibrant and dynamic.
These cities implement good practices and demonstrate their efforts to ensure equal access to urban life for people with disabilities and the elderly, including access to housing and public transport, as well as to information and communication technologies and services.
National experts made an initial shortlist from among the 43 candidate cities, and a European jury then shortlisted the six finalist cities.
The winners of the Accessible City Award will be announced on November 25, 2022 at an award ceremony to be held during the European Day of People with Disabilities conference, organized by the European Commission in collaboration with the European Disability Forum.
Source: European Commission