The European and Ibero-American Academy of Yuste Foundation has opened the period to submit nominations for the 14th Carlos V European Award, where people, organisations, projects or initiatives that have contributed to the knowledge of Europe's values as well as to the process of European construction and integration are eligible.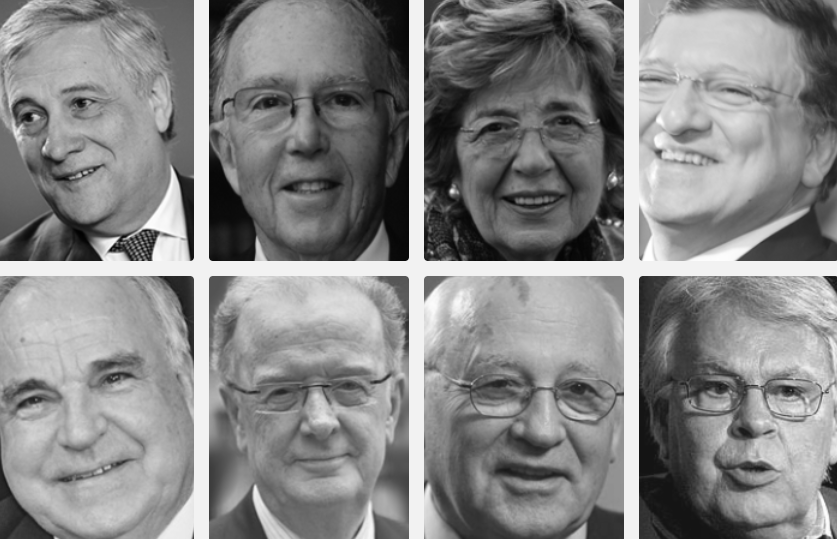 The Annual Award
Until 2015, the Carlos V European Award was given on a biennial basis and it has become annual from then on. The date of the Award ceremony is set around the 9th of May, coinciding with the celebration of Europe Day, which commemorates Schuman's Declaration; a statement that set the pillars for a unified Europe.
The solemn ceremony where the Award is delivered becomes a an act of State supported by the Royal House and by His Majesty, King Felipe VI, who holds the Honorary Presidency of the European and Ibero-American Academy of Yuste Foundation. This institutional event gathers personalities from other latitudes, European as well as Ibero-American. From Yuste, from Extremadura, we call for a more united and supportive Europe.
The Director of Yuste's Foundation explained that nominations may be submitted in Spanish or English by those awarded in earlier editions; members of the European and Ibero-American Academy of Yuste; all the Spanish Embassies in the world; diplomatic representations in Spain of the countries specified in the call; institutions, public, cultural, scientific, university or socioeconomic entities from: Member States of the European Union; countries of the European Free Trade Association (EFTA); members of the European Economic Area (EEA) and countries that are candidates and potential candidates for accession to the European Union. Moreno added that all proposals must include an accrediting report of the proposed person or entity's merits.
When accepting the Award, winners must commit to personally attend the Award ceremony. The awarded nomination shall, moreover, engage in participating in the European Doctoral Seminar which, named after the winner, takes place at the Royal Monastery of Yuste the following year, after the concession of the Award, as well as in the presentation of the of the publication of the doctoral works and the subsequent delivery of certificates.
Dead line
15 February 2020
More information