On 5 August 2022 a new group of Afghan women, participants of EU-UNDP project, graduated from foundation year at Almaty Management University (AlmaU) and received Certificates of completion of intensive English language courses. The women are now ready to continue their degree-specific education at three host universities in Almaty.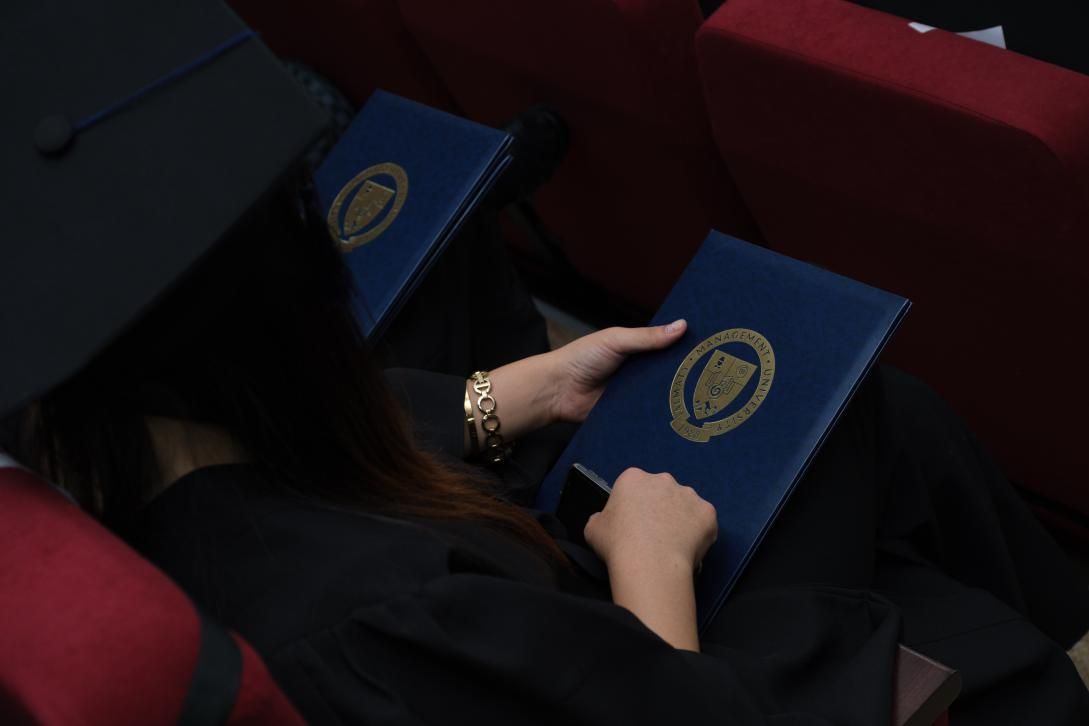 The new group of students were expected to arrive in Kazakhstan in Autumn 2021, however due the situation in Afghanistan their trip was postponed. Programme participants started their education online and were shifted to offline education upon arrival in April 2022.
'It was a hard-won achievement for girls to arrive in Kazakhstan and start their education. In the very beginning, when the courses were online, I could feel that their spirit was low, they almost did not smile. There was a lot of uncertainty and instability. Their arrival in April was 'a dream come true' both for us, the teaching staff, and for the girls. Therefore, today there is so much happiness in the air and so many smiles,' – says Nataliya Kuznetsova, Russian-language teacher at AlmaU Language School.
Overall, within two phases of the project 90 women from Afghanistan received language training at AlmaU. The academic scholarship is designed to give Afghan women and girls the opportunity to receive education and acquire professional skills. By improving Afghan women's access to the quality higher education, the initiative aims to build resilience and promote the Sustainable Development Goals in Afghanistan and in a broader region of Central Asia.
The scholarship includes BA, MA and TVET education. All students undergo foundation language preparation year that aims to increase students' academic English level and prepares them for degree-specific education at other universities. Along with intensive English courses, students also learn Russian and Kazakh to be able to handle their everyday needs. AlmaU organized several trips, including a trip to Nur-Sultan, as cultural adaptation programme to let the students learn more about the country they will live in until graduation.
'I have mixed feelings about graduation. I am sad to say good-bye to my teachers and classmates, we had wonderful time together. On the other hand, I am happy to start my new journey at new environment. I have BA in Architecture and I am looking forward to my education for MA degree in this field. I am sure I will enjoy my student life at new university,' – says AlmaU graduate, Maryam.
Initially, the pilot project was launched in 2019. It provided opportunities for 50 Afghan women to receive education in Kazakhstan and Uzbekistan. In 2021 the European Union provided additional funding for extension of the academic programme. 105 women from Afghanistan were awarded the scholarship after rigorous selection process. Within new phase, women will study Agriculture in Kazakhstan and Uzbekistan, Marketing and Architecture in Kazakhstan, Computer Science in Kyrgyzstan.
Source: Delegation of the European Union to the Republic of Kazakhstan