Under the EMJM scheme, students get an opportunity to pursue Master degree in leading European universities in at least two different European countries. The fully funded scholarship covers tuition fee, travel costs and living allowance of the recipient.
Each scholarship holder will study in different European countries, with France, Italy and Belgium being the most popular destinations.
Following the long-established and highly regarded practice, the Delegation of the European Union to Russia organised a pre-departure orientation event on 25 August for the Russian students. Congratulating the students, the Ambassador of the European Union to the Russian Federation, Markus Ederer, underlined the importance "to preserve individual people-to-people contacts and opportunities for Russian people, in particular young people, to learn about Europe as it really is, from the inside" and reminded that "while many joint activities between the EU and Russia have been discontinued, academic mobility programmes, including the Erasmus Mundus Joint Masters, are still available to Russian students".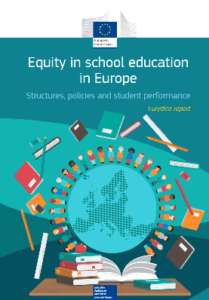 Bringing together the Russian students, Erasmus alumni and EU Member States, the event provided an interactive platform to share information on studying in Europe and other practical aspects. Sharing their experiences, Erasmus alumni provided useful tips on how students can optimise the opportunities offered by the programme. EU Member States representatives briefly presented their respective countries and regions, welcomed the Russian students and responded to their queries.  
Russia's participation in Erasmus+
In view of Russia's war against Ukraine, the participation of Russian public entities or bodies in all ongoing and future actions of the EU's Erasmus+ programme for education, training, youth and sport has been terminated. At the same time, Russian students, scholars and academic staff remain eligible for short term-exchanges and degree mobility. Student and staff exchanges towards Russia also remain eligible. For more information on the available opportunities, please consult this page.  
More information: Press release – Delegation of the European Union to the Russian Federation