Law enforcement authorities from 23 EU Member States struck a blow at organised crime groups involved in fuel fraud by arresting 59 individuals in a year-long operation.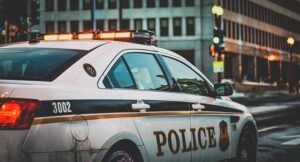 The joint operation was supported by Europol as part of the European multidisciplinary platform against criminal threats (EMPACT). Including the arrests, the operation led to:
5.2 million litres of designer fuel seized (worth in around €6.8 million );
78 tractor units, 78 trailer units (heavy goods vehicles) and 3 vans seized;
93 investigations initiated;
59 people arrested;
€39.2 million in revenue loss prevented;
€331 000 and other assets (properties, luxury vehicles, etc.) seized;
186 bank accounts frozen;
4 weapons and telescopic sights seized;
1 jamming device seized;
11 ISO tank containers seized;
illegal fuel filling stations and equipment for fuel distribution seized.
The operation, led by the Hungarian National Tax and Customs Administration (Nemzeti Adó- és Vámhivatal, NTCA) and the Slovak Financial Administration (Finančná správa Slovenskej republiky), began in early 2019, based on intelligence on the modus operandi, routes, types of products and economic operators involved in this particular type of fuel fraud.
Designer fuel
Designer fuel is a mixed product, which in some cases is exempt from tax in the EU. To avoid that the fuel is subject to excise regime once on the market, criminals produce a mixture of gas oil and other added compounds to modify the final physical features of the product, and they can sell it in the black market. This type of fraud requires relevant expertise and is usually only available from trained chemists.
Europol's Analysis Project (AP) Smoke has supported the operation throughout with SIENA (Europol's secure platform for information exchange) and facilitating international cooperation between the involved Member States, running cross-checks and providing analytical support and operational expertise. The Customs Cooperation Working Party (CCWP) and the World Customs Organization (WCO) also supported the initiative.
More information