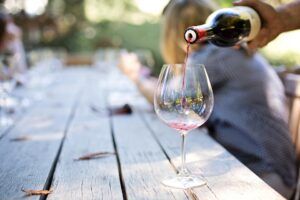 The wine observatory will provide periodic analysis for a sector that accounts for 65% of world wine production.
The Commission officially launched the wine market observatory with an initial meeting on November 4 in Brussels. This new observatory will bring a short-term analysis and greater transparency to an important sector of the Union's agriculture. The EU is the largest wine producer in the world, representing 65% of production and 70% of exports.
Aim
The aim of the EU wine market observatory is to provide the EU wine sector with greater transparency through the timely dissemination of market data and short-term analysis.
The wine market observatory will regularly update a wide range of data regarding prices, production and trade of this product. Other elements such as market analysis, short-term results reports or medium-term outlook will also be provided to the wine sector. Along these lines, as part of the observatory, a board of experts will meet periodically to discuss the current situation of the wine market. In particular, the observatory will cover the analysis of all types of wine – red, white, rosé – as well as wines protected by indications of designation of origin: Protected Designation of Origin (PDO) and Protected Geographical Indication (PGI).
The European Commission had previously launched other observatories, such as crops, sugar, meat and milk. The last one was the fruit and vegetable sector, launched on October 18 of this year. The Commission's idea with the design of these observatories is to help the European agriculture sector to deal more effectively with market volatility and ensure greater transparency.
More information