WWOOF is a worldwide movement linking volunteers with organic farmers and growers to promote cultural and educational experiences based on trust and non-monetary exchange, thereby helping to build a sustainable, global community.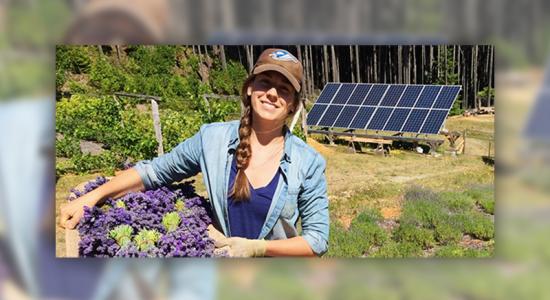 As a volunteer (or WWOOFer) you will live alongside your host helping with daily tasks and experiencing life as a farmer. As a host farm you will open your home to receive visitors from your own country or abroad who want to connect with the land and support the organic movement.
How WOOF works
WWOOF Visitors or Woofers or volunteers give hands-on help and have an interest in organic/biological farming and living. Usually, you live with your host and are expected to join in with the day to day activities. In most countries, the programme is based on 4-6 hours hands-on help and learning a day.
Food and accommodation are provided by your host. You may be asked to help with a variety of tasks like sowing seed, making compost, gardening, planting, cutting wood, weeding, harvesting, packing, milking, feeding, fencing, making mud-bricks, wine making, cheese making and bread making and whole lot more. You will learn new skills and experience daily life as a farmer by living and learning together with your Host.
How long
The length of your stay is negotiated directly between you and your host. Most WWOOF visits are between one and two weeks, though some may be as short as two or three days or as long as six months.
Deadline
31 December 2020
More information