The United Nations Volunteers (UNV) programme contributes to peace and development through volunteerism worldwide.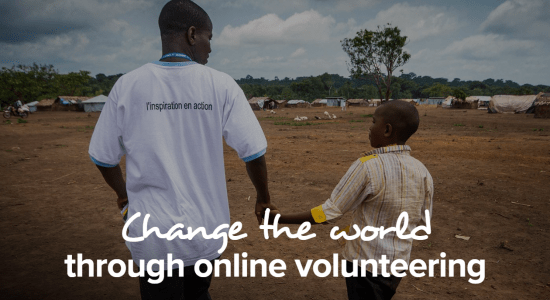 Online volunteering allows organisations and volunteers to team up to address sustainable development challenges, anywhere in the world, from any device. Online volunteering is fast, easy and most of all, effective. 
Characteristics of the UN Online Volunteers programme
The task clearly state how it contributes to sustainable human development and the SDGs
Inclusive opportunities and volunteers chosen based on their skills, knowledge and experience
Tasks must be no longer than 26 weeks and have a clearly defined deliverable
Select the skills you want to put into action: art and design, writing and editing, translation, technology development, outreach and advocacy or healthcare services are only an example or all the areas where you can get involved!
More information