The UN General Assembly on Thursday suspended Russia's membership of the Human Rights Council by a vote of 93 in favour, 24 against and 58 abstentions.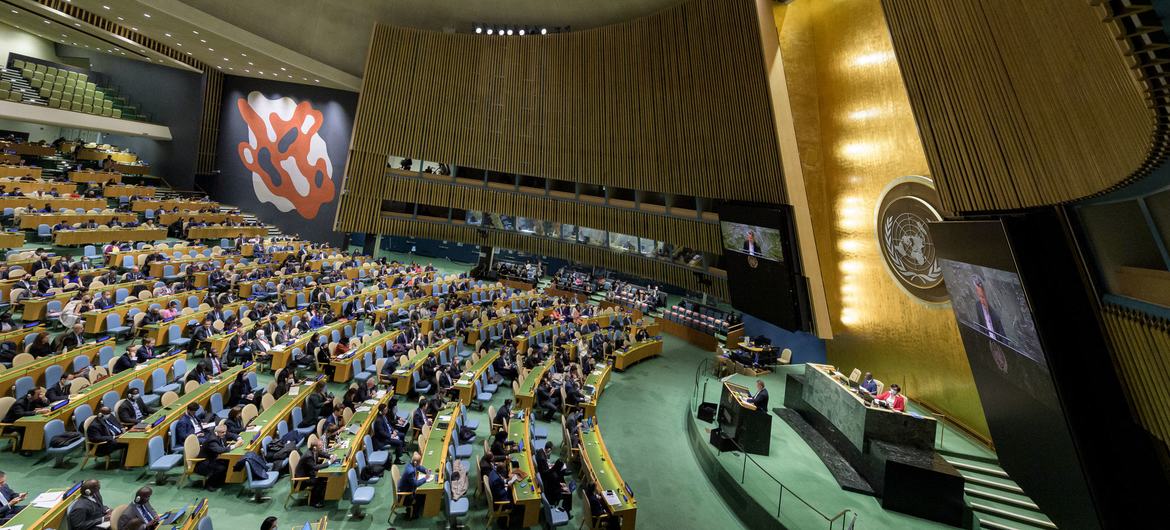 The decision was taken in a resolution in which the General Assembly "expresses its grave concern at the ongoing humanitarian and human rights crisis in Ukraine, in particular at reports of violations and abuses of human rights and violations of international humanitarian law by the Russian Federation".
Such violations include "systematic abuses" of human rights.
The General Assembly took into account in its decision the expressions of concern expressed by the High Commissioner for Human Rights, Michelle Bachelet, and the latest update on the situation of these fundamental guarantees by the Monitoring Mission to Ukraine on 26 March 2022.
This is the second time that the General Assembly has taken such an extraordinary decision. In March 2011, the world parliament decided to suspend Libya's membership of the Human Rights Council for committing gross and systematic violations of human rights.
The resolution, co-sponsored by 58 states, recalls that the General Assembly has the right to suspend the membership of a country that "commits gross and systematic violations of human rights".
Before the vote, the Ukrainian ambassador commented that the world had reached a crucial crossroads and had to take action today "to prevent the Human Rights Council from collapsing".
He said that Bucha and other cities where thousands of civilians had been killed, tortured and displaced were examples of Russia's violations.
Sergiy Kyslytsya went on to explain that all delegations received a diplomatic note from Russia yesterday indicating that the resolution is a way of preserving domination and total control of human rights and neo-colonialism in international relations.
"We have heard on many occasions this perverse logic of the aggressor to present himself as a victim," he added.
The Russian representative then took the floor and said that this was "no time for theatrics", referring to his Ukrainian colleague's intervention.
Gennady Kuzmin said that the General Assembly resolution "is a continuation of US neo-colonialism in international relations" and added that "part of the member states are its subordinates".
He added: "We reject the false accusations against us, based on staged events and widely disseminated falsifications".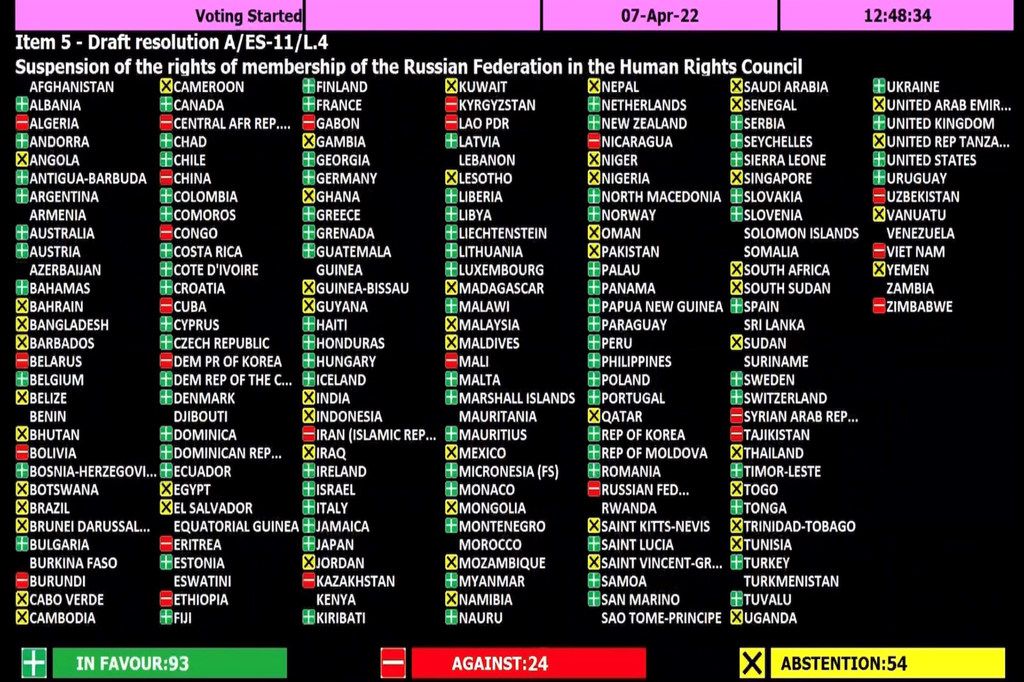 Source: UN – Press release