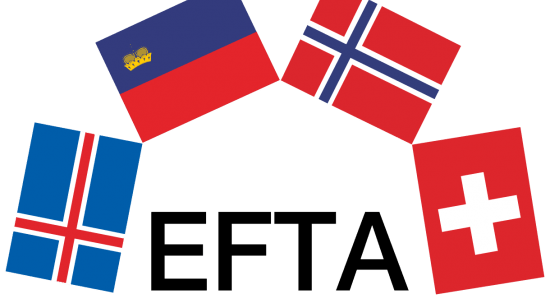 The Secretariat of the European Free Trade Association offers traineeships, for 11 months, to nationals its four Member States: Iceland, Liechtenstein, Norway and Switzerland.

The traineeships aim to provide junior civil servants and other qualified applicants with opportunities for training and familiarisation with the work of the EFTA Secretariat.
Traineeships take place to the EFTA Secretariat Headquarters in Brussels, Geneva, Luxembourg respectively from 1st September to 31st July.
The trainee will be assigned to specific to division of the EFTA Secretariat according to the academic field of specialisation, personal preferences and career objectives.
Field of work
Posts are offered within the following fields of work:
Legal / Economics and General / Policy Coordination (SGO), Geneva
Trade Relations Division (TRD), Geneva
Information / Communication (SGO), Brussels
General / Policy Coordination (ECD), Brussels
Legal Affairs (ECD), Brussels
Legal / Policy Coordination (IMD), Brussels
Statistical Cooperation (ESO), Luxembourg
Requirements
be nationals of the EFTA Member States (Iceland, Liechtenstein, Norway and Switzerland),
have a master's degree within law, economics, political science, international relations or other relevant and equivalent experience,
have knowledge of standard office IT applications (Microsoft Office);
have a work experience of 1-2 years in a governmental service and knowledge of the EEA agreement would be an advantage,
be fluent in written and spoken English and have good working knowledge of French is an advantage,
have an analytical mind with ability to draft good quality documents in English
be flexible and motivated team player and capable of taking on a wide variety of tasks
Benefits
Trainees receive a monthly stipend of EUR 1 630 if stationed in Brussels and in Luxembourg, and CHF 2 470  if stationed in Geneva. Accommodation in individual flats will be provided by EFTA
Deadline
1 March 2021
More information