MEPs want to stop the decline of bees and other insect pollinators in the EU and are calling for more measures to protect the diversity of pollinator species.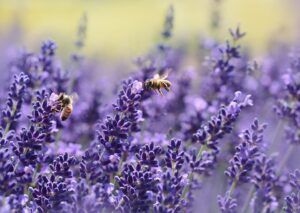 With pollinator populations declining in Europe and other parts of the world, the European Parliament has repeatedly called on the European Commission to propose more measures to better protect bees and other pollinating insects in Europe. The decline threatens our ecosystems and economies. The pollinators in Europe are: butterflies, beetles, bees, hoverflies, moths and wasps.
In June 2018, the Commission presented the EU Pollinators Initiative, a strategy proposing measures to deal with the decline. It cites identifying the protection needed to ensure diversity and tackling the lack of research and knowledge as the main fields of necessary action.
A resolution approved by the Parliament on 18 December criticises the proposed measures as insufficient to tackle the root causes of the decline, including climate change, intensive farming and loss of habitats. It calls on the Commission to evaluate the impact of existing policy measures to ensure more effective and targeted measures at EU level.
Pesticide reduction is key
The impact of pesticides on pollinators result from the toxicity of the active substance and the level of exposure. To promote plant biodiversity and contribute to food security, pesticide reduction should become a priority when developing the EU's future Common Agricultural Policy, say MEPs.
In April 2018, the EU agreed to restrict the outdoor use of three neonicotinoid pesticides (imidacloprid, clothianidin and thiamethoxam) after it was shown that they pose a high risk to bees. However, several EU countries notified emergency derogations regarding their use on their territory.
To better protect wild pollinating insects, MEPs ask for EU-wide mandatory reduction targets for the use of pesticides and call on the Commission to come up with laws prohibiting the production, sale and use of all neonicotinoid-based pesticides in the EU.
More research and better monitoring
While there is substantial evidence showing an alarming decline in pollinators and the main threats to pollinators have been identified, there is still much which remains unknown, including the full extent of the decline.
In order to collect necessary data and get the full picture, MEPs demand more funds for research on the causes of bee decline and the monitoring of pollinator species and populations in the EU. MEPs also advocate promoting the development of low-risk pesticides that are harmless to pollinators.
More information
Video on how to protect pollinators
Environment Section