Mental health problems affect about 84 million people across the EU. This is more than one in every six citizens. The total costs of mental ill-health are estimated at more than 4% of GDP (more than EUR 600 billion) across the 27 EU Member States.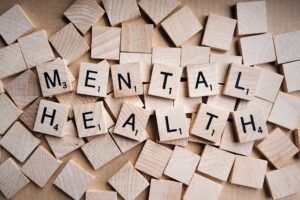 Out of this, EUR 190 billion reflects direct spending on health care, EUR 170 billion is spent on social security programmes, and EUR 240 billion represents indirect costs to the labour market due to lower employment and productivity. In a dedicated chapter, the Health at A Glance: Europe 2018 report stressed the need to improve and promote mental health, concluding, inter alia, that mental ill-health leads to lives lived less fully and to lives lost prematurely.
The Steering Group on Promotion and Prevention and Management of Non-Communicable Diseases (SGPP) is the central mechanism to support Member States' health objectives, especially via the implementation of best-in-class approaches. Late 2018, the Steering Group set mental health as a priority for the identification of best practices and implementable research. Consequently, a selection of practices resulting from projects funded by the EU Health Programme or Horizon 2020 was show-cased to Member States' representatives at the European Commission's Joint Research Centre in Ispra in May 2019. By autumn 2019, Member States ranked these according to relevance to their national priorities and interest for implementation in their national settings.
Objectives and expected results
Through this call for proposals, the Commission now seeks to support the roll-out of those practices with the highest priority ranking and that require a strong involvement of non-governmental actors, notably:
European Alliance Against Depression- iFightDepression
Housing First Portugal (Casas Primeiro Portugal)
Actions under this topic shall transfer the best practice IFightDepression: It is a 4-level intervention programme aiming at improving care for patients suffering from depression and preventing suicidal behaviour. It comprises several simultaneous intervention activities, which have been shown to generate synergistic effects – cooperation with primary and mental health care, focusing on training general practitioners; public awareness campaigns; cooperation with community facilitators and stakeholders; support for people at high risk, and their relatives.
It focuses on action programs, campaigns, e-mental health, mental health in all policies, policy work, research, service delivery approaches, tools/instruments, and training.
Activities to be funded
Actions funded under this topic shall transfer the above best practice to other Member States and embed it in their health systems. Actions shall include, among others:
assess the preparedness of local, regional, national entities and health services in the participating countries for introducing the above mental health best practice;
increase the awareness of the importance of mental health among policy-makers and health professionals;
develop, translate and provide high-quality implementation tools for implementing above best practice;
train trainers and professionals in the core components of the best practice (adapted to the national context);
implement local, regional or national activities for contextualized practice transfer;
monitor the implementation process and assess the outcome of the implementation;
design measures to assess and increase the sustainability of the practice after the implementation phase;
develop opportunities and support networks for capacity building between the participating countries and the EU.
Promote the implementation to other EU Member States that are not participating in the project.
Deadline
03 June 2020 17:00:00 Brussels time
More information