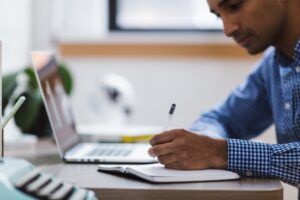 Are you about to finish your master's degree? Would you be interested in pursuing a doctorate? Or do you already have a master's degree and now want to get your PhD?
Considering the large number of scientific publications, Europe is the world leader in research. European institutions produce almost a quarter of all publications in the world.
In order to know more about the opportunities in Europe, representatives of different countries bring you to this annual EuroPosgrados Mexico fair and invite you to attend the informative seminar about research in Europe.
Representatives from Germany (DAAD Mexico), France (Campus France Mexico), the Netherlands (Nuffic Neso Mexico – Study in the Netherlands), Sweden (Sveriges ambassad i Mexiko / Embassy of Sweden in Mexico) and the European Union (European Union in Mexico) and Mexican PhD graduates in Europe will give you all the information you need about the options available to you.
The event will take place on Thursday 19 March in the auditorium of the Goethe-Institut Mexico, located in Tonalá 43, col.
We will have two identical sessions, one in the morning from 9:00h to 12:00h and another in the afternoon from 14:00h to 17:00h. Please indicate in the registration form which session you will be attending.
Attendance is exclusively limited to people in their final phase of the Master's program or graduates of the Master's program. There is no cost to attend, but since there is limited space, it is essential to confirm your attendance through the online form at  http://bit.ly/seminario-research-in-europe
Location
Mexico
Organiser
EuroPosgrados
Date
19 March 2020 – 09:00
EURAXESS Latin America and the Caribean