The European Centre for Disease Prevention and Control (ECDC) is currently looking to recruit a Scientific Officer for its tuberculosis (TB) programme in Stockholm (Sweden). However, ECDC will also establish a reserve list which may be used for any future vacancies in these or other areas and therefore actively encourages candidates with experience/interest in prevention and control of infectious diseases other than TB.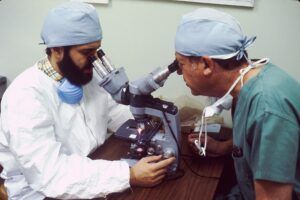 Training
At least 3 years, following the award of the diploma, of professional experience acquired in positions relevant to the job description.
Formal training in epidemiology or public health (e.g. academic degree, EPIET, medical specialisation).
Proven experience and skills in epidemiologic data analysis using statistical software.
Experience and skills in writing reports and peer-reviewed scientific publications and delivering oral presentations.
Excellent level of English, both written and spoken.
Deadline
26 November 2019 23:59 Brussels time
More information