Comparative tests carried out in several Member States indicated that certain products, which are sold under the same brand and with the same or very similar packaging, have a different composition or characteristics across Member States.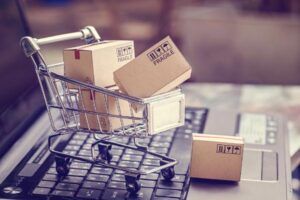 Scope
The Commission's Joint Research Centre (JRC), in close collaboration with the industry concerned, developed and implemented a common testing methodology to ensure that investigations on dual quality issues can be based on sound evidence.
In order to complement the activities of the competent national authorities in identifying and countering potentially misleading branding strategies, it is of utmost importance to further develop the capacities of consumer organisations, including in the area of comparative product testing.
The present call for proposals under the pilot project "Limiting dual quality and strengthening consumer organisations in the EU", therefore, aims at strengthening the role of consumer organisations in relation to testing and comparing basic consumption products, both in the national and cross-border context, and at identifying potentially misleading branding strategies or misleading information provided on the packaging, including in relation to dual quality.
The empowerment of consumer organisations is also a key element of the future Single Market Programme and, at the same time, will facilitate the implementation of the New Deal for Consumers legislative package, once adopted by the co-legislators.
The target group will be consumers and consumer organisations in the European Union.
Objectives
To enable consumer organisations: to test and compare basic food and non-food consumption products in relation to the issue of dual quality; to disseminate the test results, both in the national and cross-border context;
To achieve an effective implementation of the 'Framework for selecting and testing of food products to assess quality related characteristics: EU harmonised testing methodology', presented by the Commission's Joint Research Centre on 25 April 2018;
To develop and implement sound methods for testing and comparing non-food products;
To identify potentially misleading branding strategies or potentially misleading information provided on the packaging, and to create tools for reporting them in all relevant instances, in order to maximise consumer protection;
To exchange best practices and to facilitate cross-border cooperation between consumer organisations and/or competent authorities and relevant private players and to improve consumer organisations' advocacy policies in the above priority areas.
Deadline
06 November 2019 at 17:00 Brussels time
More information