Launched by the European Commission, the RegioStars Awards aims to identify good practice in regional development and to highlight original and innovative projects that could be an inspiration to other regions.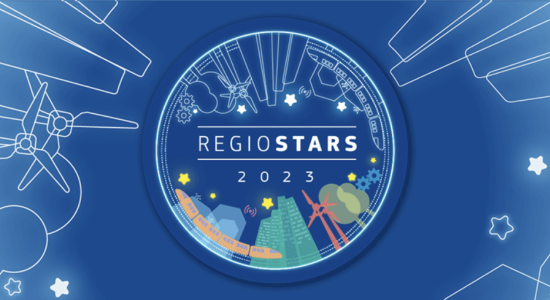 Categories
In 2023 REGIOSTARS are awarded to projects in six thematic categories:
A COMPETITIVE AND SMART EUROPE
A GREEN EUROPE
A CONNECTED EUROPE
A SOCIAL AND INCLUSIVE EUROPE
A EUROPE CLOSER TO THE CITIZENS
TOPIC OF THE YEAR (European Year of Skills 2023)
Eligible Countries
Albania, Austria, Belgium, Bosnia & Herzegovina, Bulgaria, Croatia, Cyprus, Czechia, Denmark, Estonia, Finland, France, Germany, Greece, Hungary, Ireland, Italy, Latvia, Lithuania, Luxembourg, North Macedonia, Malta, Montenegro, Netherlands, Poland, Portugal, Romania, Serbia, Slovakia, Slovenia, Spain, Sweden, Turkey
Eligibility
All projects which received funding from European Regional Development Fund (ERDF) (including Interreg), Cohesion Fund (CF), European Social Fund (ESF) and European Social Fund +, Just Transition Fund, and any Interreg strand.
Both the 2014-2020 and 2021-2027 period.
A maximum of five applications per programme can be submitted.
Winners will be announced on 16 November 2023 at the awards ceremony in Ostrava, Czech Republic. They will get a local communication campaign managed in cooperation with DG REGIO to promote the awarded activities in the region.
Deadline
31 de mayo de 2023
More information: EURODESK