This call offers a 3-year doctoral fellowship at the University of Lleida (Spain) in the field of the use of genomic tools in selected pigs resistant to infectious diseases.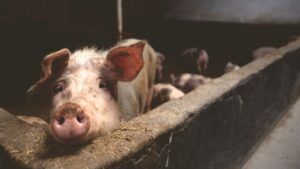 This is an offer for a PhD scholarship (3 years) to be performed in the frame of a Research Project funded by the Spanish Reserach Ministry. The project involves the use of biomarkers and genomic data to identify pigs that show a more resilient phenotype in field conditions.
The candidate is expected to help gathering the field data, and perform lab work related to DNA/RNA isolation, and amplification and sequencing of target genes. High-throughput genotyping data and whole-genome sequencing data will be obtained in the course of this project. The candidate will also be trained in the analysis and interpretation of these data.
Field of Research
Agricultural sciences; Animal husbandry; Medical sciences; Veterinary medicine
Place
University of Lleida
Deadline
10 September 2019
More information