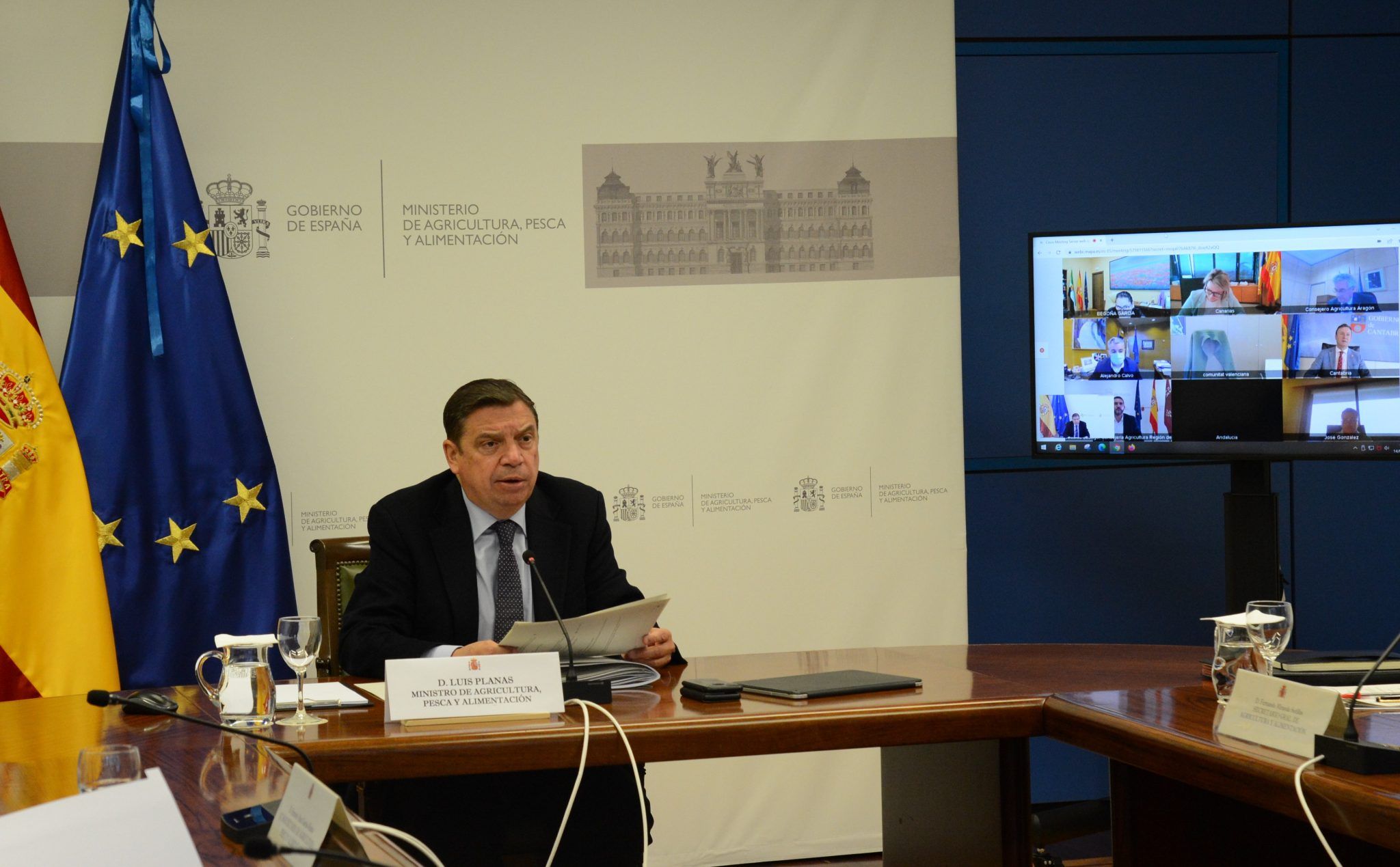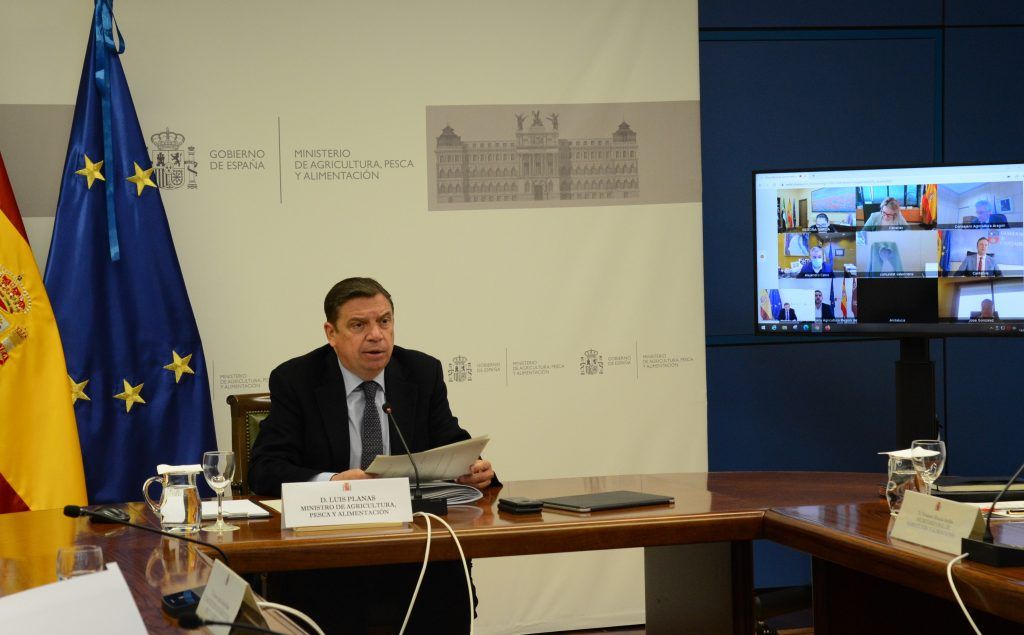 Luis Planas Puchades, Minister of Agriculture, Fisheries and Food, transferred to the ministries of the Autonomous Communities the priority issues of Spain in the next Council of Ministers of Agriculture of the European Union (February 21): productions and consumption free of deforestation, reciprocity in trade agreements with third parties and measures to curb and mitigate the effects of drought.
The Minister understands that coherence must preside over the commercial relations of the EU, since imports with lower environmental standards than those of the EU neutralize the effects sought with the European Green Pact, with the consequent damage to the economic and social interests of European producers. He stressed that reciprocity is essential, although it must be applied in accordance with international law.
Spain will make this request together with Portugal and demand measures such as the implementation of the force majeure clause in relation to certain provisions of the Common Agricultural Policy (CAP) or the implementation of measures to compensate farmers for the drought situation.
The latter include the implementation of a temporary support instrument to make funds available for rural development to implement immediate aid, in the same way that was done to address the impact of the pandemic of covid or make use of the mechanisms contained in the Common Organization of Agricultural Markets.
In addition, the Minister stressed that for Spain it is a priority to defend reciprocity in the European Union's trade agreements with third countries.
It is a question, he added, of guaranteeing that imported agricultural products comply with the same environmental, sanitary, animal welfare or phytosanitary requirements that must be met by the member states.
Situation in Doñana
According to the news published by EUROEFE on June 24, 2021 and the judgment of the Court of Justice of the European Union, Spain has failed to comply with several of its obligations to protect the Andalusian Natural Area of Doñana, an area that includes three outstanding conservation areas of European importance according to the Community directive on habitats.
More recently, the European Commission expressed its concern to Spain about the regulation of irrigation in the Doñana area promoted by the Andalusian government and threatened to impose fines for measures that could aggravate the situation of the national park. Following the news of EUROEFE, the warning is contained in a letter, to which EFE has had access, signed by the Director General of Environment of the Community Executive, Florika Fink-Hooijer, and sent to the permanent ambassador to the European Union (EU), Marcos Alonso.
In the letter, Brussels notes that the law promoted by the Andalusian government of Juan Manuel Moreno Bonilla would mean "in practice the regularization of up to 1,460 hectares of irrigated crops that do not have the relevant permits".
"Please convey to your authorities our deep concern about the possible repercussions that, if its processing is successful, such a proposal would have," he continues, and then warn that "a new regularization of irrigated areas" would have the "risk" of causing a "call effect that generates greater adverse impacts."
More information:
Ministry of Agriculture, Fisheries and Food – Deforestation, trade issues and drought, most relevant issues of the next Council of EU Agriculture Ministers.
EUROEFE – Spain will ask the EU to activate measures to mitigate the effects of drought
Brussels, ready to use all available means to protect Doñana
Brussels threatens fines for the Andalusian law of irrigation in Doñana