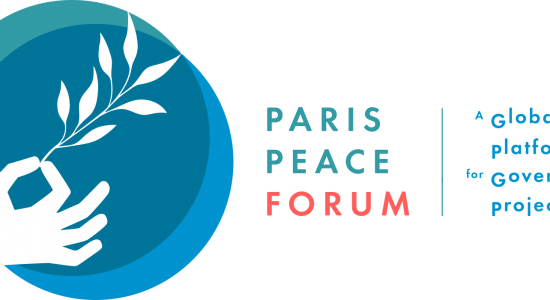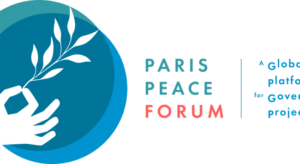 The Paris Peace Forum is an international event on global governance issues and multilateralism, held annually in Paris, France.
Second edition
The second edition is taking place from 11 to 13 November 2019 convening actors from civil society around the world to advance concrete global governance solutions on 6 main themes:
Peace and security
Development
Environment
New technologies
Inclusive economy
Culture and education.
​​​For its second edition, the Forum has received more than 700 project from 115 countries and led by a wide panel of actors of global governance, such as states, international organizations, NGOs, companies, foundations, philanthropic organisations, development agencies, religious groups, trade unions, think tanks and universities.
Over the three days, participants will discuss global governance issues and cooperate on solutions through three spaces:
Space for Solutions: Presenting solutions for incremental change. All organizations can showcase and advance their global governance project to other stakeholders to jointly advance them.
Space for Debates: Discussing solutions rather than problems. Stakeholders discuss projects, initiatives, and ideas to address the challenges of our world.
Space for Innovations: Developing digital prototypes. Experts help create technological solutions for the world of tomorrow.
Deadline
to request an invitation is 5 November 2019.
Find out more