The Natural Park Cabo de Gata-Níjar has since February 19th its new president, Diego Luis Valera Martínez. This fact was made public from the Official Gazette of the Junta de Andalucía (BOJA).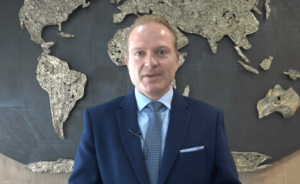 The candidates who decided to apply for the position offered their candidacy, recognizing their prestige and competence in territorial matters, so finally Diego Luis Valera Martínez, Vice Chancellor and Professor at the University of Almeria, in addition to being Director of the Research Group in the rural area, was elected to the Presidency of the Governing Board. In turn, Valera Martínez was proposed to the Councilor of Agriculture, Livestock, Fisheries and Sustainable Development.
One of the objectives of this position is to develop the II Sustainable Development Plan of the Cabo de Gata-Níjar Natural Park, having the role of watching over the citizens and complying with the rules of the Park. Through sustainable development, recovery and innovation is essential to increase the ecotourism activity of the Natural Park, in order to promote and promote infrastructure, equipment, basic services and meet the needs of the population. Another of the objectives of the Governing Board is set through the Natural Resources Management Plan and the Master Plan for Use and Management.
In addition, it is planned to ensure the preservation and development within the protected area of the Natural Park. The total population of the Park in 2020 was 5,391 people among the 18 entities that are included in its boundaries, according to the revision of the National Institute of Statistics.
More information