Italian and Spanish authorities have seized nearly 50 properties and provisionally arrested 13 persons as the result of a Eurojust-coordinated operation against money laundering, tax evasion and corruption in Italy's northwestern province of Cuneo and Malaga province in Spain.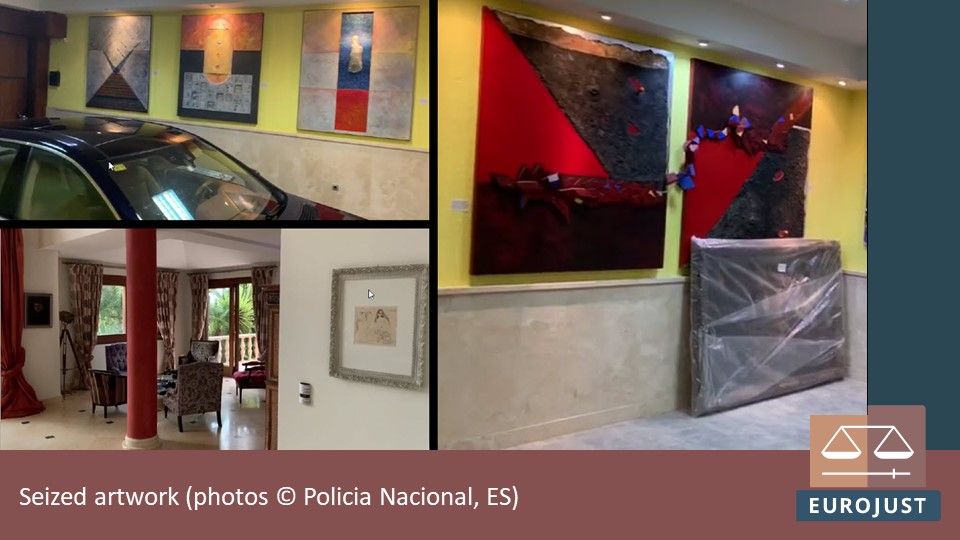 Eurojust supported the setting up of a joint investigation team (JIT) which led to a series of actions in both countries as of December last year. During these actions three luxury cars as well as cash, jewellery, valuable watches and works of art were seized, with an estimated value of over EUR 1.5 million. The value of the seized properties in Italy is estimated to be at least EUR 5 million. The value of the seized properties in Spain is still pending official assessment.
The properties belong to an Italian suspect, who had moved to Spain in the late 1980's and has been convicted in both countries for various crimes, including fencing, the issuing of fake invoices, corruption, tax evasion and money laundering. For his criminal purposes, he had set up around 40 companies in Spain over the years, often with help from Italian acquaintances, who acted as managers merely on paper.
Cooperation via Eurojust and the JIT enabled good reconstruction of the full criminal record and all of the main suspect's illegal activities, both in Italy and Spain. A new investigation into this suspect and his family in Italy that started two years ago and was led by the Guardia di Finanza revealed large-scale money laundering of millions of euros worth of profits from illegal activities in Spain. Between 2006 and 2016, approximately EUR 12 million euro had been transferred from Spanish bank accounts in his name and that of his daughter to Switzerland and back to Spain, in order to dissimulate criminal proceedings.
In Cuneo province, a luxurious real estate property and 52 plots of land have been seized, with an estimated value of EUR 5 million while in Malaga province,the properties seized totalled 47. Furthermore, over 100 bank accounts have been frozen by the Spanish judicial authorities. Eurojust organised coordination meetings to ensure seamless coordination between the Italian and Spanish authorities and a coordination centre was set up in March last year to support and prepare the actions.
The operations on the ground were led by the Public Prosecutor's Office (PPO) of Asti and the Guardia di Finanza. In Spain, the Anti-Corruption Prosecutor's Office and the Investigative Court no. 6 of the Audiencia Nacional, the Spanish Judicial Police and the Policia Nacional executed the seizures and took charge of the arrests. The Court of Turin has already scheduled a hearing of the main suspect for next month, following execution of a European Arrest Warrant.
More information