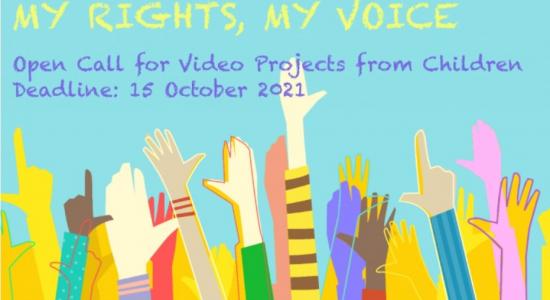 In line with the new EU Strategy on the Rights of the Child, the Delegation of the European Union to the Council of Europe seeks to give space for children to speak up about their perspectives on their own rights. That is why this open call invites all children aged 10 to 17 to send video projects reflecting their perspectives on their own rights.
How to participate:
Select one or several specific rights of the child which will be the focus of the video project (you can get inspiration from EU Strategy on the Rights of the Child and the UN Convention on the Rights of the Child)
The video proposal can take the form of a speech, musical performance, role playing or theatre staging, painting or drawing performance or recordings of other creative activities for children (paper folding, clay modelling etc.)
You can participate individually or in a group, with or without your school
The video should be filmed horizontally, in an MP4 format, and should not exceed 2 minutes and 20 seconds in length and 512MB in size
If it involves speech, it should be in one of the languages spoken in the EU and should come accompanied by the written script in a separate document
Send your video via the following link or DELEGATION-STRASBOURG-PRESS@eeas.europa.eu
It is preferable not to send videos in which their face is completely visible.
A screening of the selected videos and a virtual award ceremony will be organised in the autumn. A small prize will be awarded to the selected contestants and a participation certificate will be sent to all the children who submitted contributions.
Deadline for submissions: 15 October 2021.
Read more here.