International Women's Day is celebrated in many countries of the world. It is a day in which women are recognized for their achievements without taking into account the divisions, whether national, ethnic, linguistic, cultural, economic or political. International Women's Day arose from the protest activities of labor movements at the beginning of the 20th century in North America and throughout Europe.
Since those early years, International Women's Day has assumed a new global dimension for women in developed and developing countries alike. The growing international women's movement has helped make the commemoration a meeting point to generate support for women's rights and their participation in the political and economic spheres.
That's right, equality between women and men is one of the objectives of the European Union. The European Parliament has always defended gender equality and, on the occasion of International Women's Day and in the framework of the upcoming European elections, this year organizes events that highlight the importance of the presence of women in politics.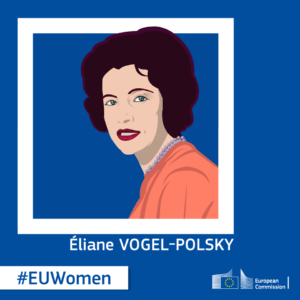 Events in Parliament
On March 5th and 6th a seminar for journalists was held in the European Parliament, which also focused on the role of women in politics.
Also, on March 7th, the parliamentary commission on Gender Equality and the Directorate for Relations with National Parliaments organize a meeting of the interparliamentary commission that will address issues such as the real power of women in politics and how to promote it, and young women in politics.
The chairwoman of the European Parliament's Committee on Women's Rights and Gender Equality, the Lithuanian Social Democrat Vilija Blinkevičiūtė, the European Commissioner for Gender Equality, Věra Jourová; the vice president of the European Parliament and responsible for issues related to gender equality and diversity, the Greek Dimitrios Papadimoulis; the president of Croatia, Kolinda Grabar-Kitarović and the high representative of the European Union and vice-president of the European Commission, Federica Mogherini.
You can follow the debate live on the internet on March 7 at nine in the morning, Spanish peninsular time.
Finally, on Friday, March 8th at five in the afternoon, a debate will be held on the importance of young women in politics with the participation of volunteers from the #estavezvoto initiative, who actively participate in publicizing the May European elections.
Other commemorative activities
Similarly, the European Commission has carried out a campaign through social networks called #EUWOMEN, which aims to inform the pioneering women who helped shape the European Union. Through Facebook they try to bring the work of Sofia Sofía Corradi, promoter of the Erasmus program; Nicole Fontaine, second president of the European Parliament; Éliane Vogel-Polsky, a Belgian lawyer who advocated for equal rights and opportunities; or Clara Campoamor, activist for the feminine vote in Spain, among others.
More information
European Parliament: International Women's Day 2019
Infographics: Women in national parliaments