A scientific and technical team from the Spanish Institute of Oceanography (IEO, CSIC) is traveling the entire coastline from Girona to Huelva, including the island of Alboran and Ceuta, to carry out, in a single 45-day campaign, the comprehensive monitoring of habitats and protected species by diving and through visual censuses of three complete marine areas of the Spanish State.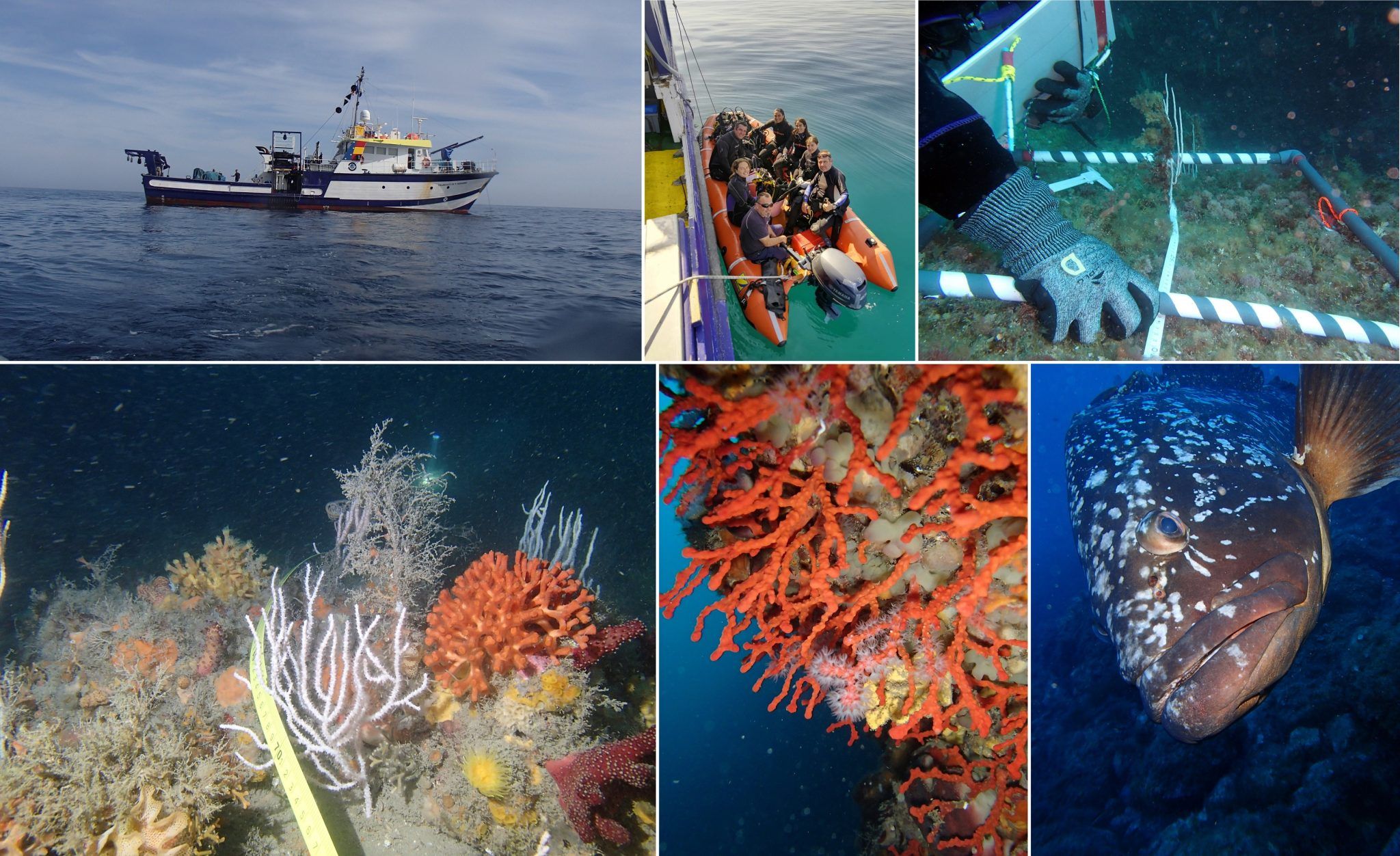 The oceanographic vessel Francisco de Paula Navarro sailed from the port of Palma to Girona where the first dives are being carried out these days, first in Cap de Creus and, yesterday, in the region of L'Empordà.
During the next 40 days, a team of six divers will make a total of more than 75 dives.
Thus begins the monitoring campaign of the rocky infralittoral habitats planned in the Marine Strategies project, an ambitious study that began in 2021, is repeated every year and covers the entire territory. "This commission is the largest spatial-scale study of coastal rocky habitats in Spain," explains David Diaz, researcher at the IEO's Balearic Oceanographic Center of the Balearic Islands and head of the campaign.
The main objectives are to evaluate the state of the benthic communities of rocky bottoms -those that live attached to the substrate- such as corals, gorgonians, sponges or ascidians; to carry out censuses of fish and cephalopods; to study protected species; to gather information on the presence of invasive species and garbage, as well as to study habitats of special interest such as underwater caves.
In each province, a minimum of six sampling points will be carried out, selected following a gradient of exposure to different anthropic pressures and, in each one, different depths will be covered, from five meters deep, up to 40 meters in some cases.
More information: Instituto Español de Oceanografía – Comunicado de prensa