This call ( FETFLAG-07-2020), whose main objective is to create a pan-European agenda for the development of a master's degree in quantum technology covering the needs of European industry, belongs to the Future and Emerging Technologies sub-programme of the H2020 Programme.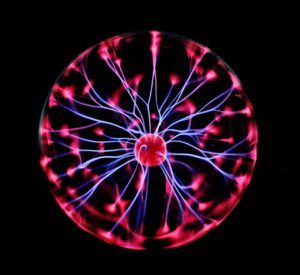 Quantum technology (QT) is a rapidly accelerating field of research and development with a strong potential for economic growth. While quantum physics is included in all university curricula as well as school curricula in some European countries, this does not satisfy the needs for quantum awareness, a quantum-ready workforce, and modern quantum education. This topic aims at creating a pan-European agenda for the development of modern quantum technology education serving the necessary key-actors to reach industrial target groups.
Scope
The action should propose a pilot programme that aims to develop a quality-controlled educational master programme for quantum engineering and industrial applications of pan-European reach. It should be developed and launched in close cooperation with the relevant European industry players in order to provide a programme that addresses concrete industry needs in QT. The action should also facilitate companies to host students of the QT master programme for a period of 3 to 6 months. One outcome should be a network of the training programme pilots based on well-documented best practices, tools and reusable training material, and linked with the industrial target group(s). Another outcome should be a concrete set of lessons learned in launching a pan European educational activity in QT inspired by such pilot programme, including a roadmap and concrete recommendations for achieving it.
The scope of the activities of the pilot programme of the action should include at least five EU Member States or countries associated with Horizon 2020, along with a plan to reach the whole of Europe. The consortium should demonstrate a good mix of excellence in education research and in quantum technologies and engineering, with solid links to the emerging QT industry in Europe. It should have a clear strategy on how to stimulate the cooperation between education stakeholders and the emerging quantum industry in Europe. The action shall further contribute to raising awareness in QT, building on the CSA funded under topic FETFLAG-03-2018.
The Commission considers that proposals requesting a contribution from the EU of up to EUR 300.000 would allow this specific challenge to be addressed appropriately. Nonetheless, this does not preclude submission and selection of proposals requesting other amounts.
Expected impact
Development of a European quantum education community and of a European education research agenda towards modern, quality- controlled education in quantum technologies and engineering
Establishment of high quality quantum engineering programmes across the union addressing industry needs
First generation of joint MSc students connected to industry and more broadly preparing a skilled young future workforce in quantum technologies and engineering ready to be employed by the European industry
Deadline
November 13, 2019
More information