To achieve the necessary energy transition in cities, it is essential to increase energy systems integration and to push energy performance levels significantly beyond the levels of current EU building codes and to realize Europe wide deployment of Positive Energy Districts by 2050.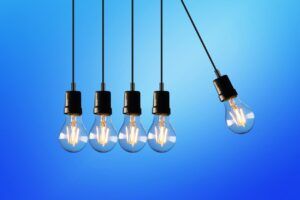 Specific Challenge
The COP21 Paris Agreement recognises the role of cities and calls on them to rapidly reduce greenhouse gas emissions and adapting to climate change. The EU is committed to implementing the 2030 Agenda for Sustainable Development, including Sustainable Development Goal 11 ("Make cities inclusive, safe, resilient and sustainable"). Many forward-looking cities have set themselves climate goals whose achievement rests on wide scale roll out of highly integrated and highly efficient energy systems.
Scope
Integrated innovative solutions for Positive Energy Blocks/Districts will be developed and tested and performance-monitored in the Lighthouse Cities. Projects will consider the interaction and integration between the buildings, the users and the larger energy system as well as implications of increased deployment of electro-mobility, its impact on the energy system and its integration in planning.
Lighthouse Cities will closely collaborate with Fellow Cities and should act as exemplars helping to plan and initiate the replication of the deployed solutions in the Fellow cities, adapted to different local conditions.
To increase impact beyond the demonstration part of the project, each Lighthouse City and Fellow City will develop during the project, together with the consortium partners, its own bold city-vision for 2050. The vision should cover urban, technical, financial and social aspects. Each vision will come with its guide for the city on how to move from planning, to implementation, to replication and scaling up of successful solutions.
Eligible costs are primarily those that concern the innovative elements of the project needed to:
connect and integrate buildings.
enable Positive Energy Blocks/Districts.
foster innovative systems integration.
complement the wider energy system.
Projects can make use of financial support to third parties for up to 5% of the EU contribution to the project for the incorporation of relevant innovation boosting activities/actions (e.g. SMEs, start-up competitions, Prizes, etc).
The Commission considers that proposals requesting a contribution from the EU of between EUR 15 to 20 million would allow this specific challenge to be addressed appropriately. Nonetheless, this does not preclude submission and selection of proposals requesting other amounts. Typically, projects should have a duration of 48 to 60 months.
Expected impact
Projects should contribute to:
Meeting EU climate mitigation and adaptation goals and national and/or local energy, air quality and climate targets, as relevant;
Increased share of i) renewable energies, ii) waste heat recovery and iii) storage solutions (including batteries) and their integration into the energy system;
Lead the way towards wide scale roll out of Positive Energy Districts;
Significantly improved energy efficiency, district level optimized self-consumption, reduced curtailment;
Increased uptake of e-mobility solutions;
Improved air quality.
Deadline
29 January0 2020 at 17:00 Brussels time
More information