This call (FETPROACT-EIC-05-2019), whose objective is to explore and consolidate a new technological direction in order to place it firmly on the map as a viable paradigm of the technology of the future, as well as to promote interdisciplinary communities capable of promoting this initiative, ranging from participating consortia to a greater number of European experts and to stimulate the emergence of a European innovation ecosystem around a new technological paradigm, far beyond the world of research, belongs to the Towards the next EU Framework Programme for Research and Innovation sub-programme: European Innovation Council (EIC) Pilot of the Horizon 2020 Programme.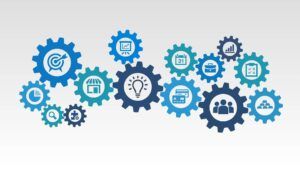 Scope
Proposals are invited for high-risk, high-performance cutting-edge research and innovation projects aimed at demonstrating a new technological paradigm under one of the following sub-themes:
Human-centred AI.  This initiative seeks to advance toward the next frontier of AI with verifiable and evidence-based characteristics of reliability (i.e., reliable and impartial alignment of values, goals, and beliefs) and transparency (explainable performance), exploring radically new approaches (e.g., inspired by neurosciences, cognition, or social sciences). For example, the explanation might be more closely intertwined with the decision-making process itself, so that decisions can be questioned, interpreted, refined, and adjusted through mutual exchange, introspection (e.g., self-awareness of biases, reflection on the internal workings of the learning system, or on what caused an erroneous or unacceptable decision), and active learning of both the system and the user, e.g., through dialogue or other forms of multimodal interaction aimed at establishing mutual trust. New models of data collection and ownership/governance that go beyond dominant offline and centralized data processing should be investigated, and new avenues should be explored, such as incremental, unsupervised, active, single-shot, and "small data" automatic learning. Projects are expected to contribute to a broader debate on the socio-technical, organisational and ethical dimensions of AI of such technologies and systems.
Implantable autonomous devices and materials. Radically new biomedical technologies are urgently needed to improve people's quality of life, in particular to mitigate the impact of chronic diseases, which are imposing an increasing and ultimately unsustainable burden on health systems. A key objective will be to demonstrate that the lifetime of implantable devices is drastically prolonged, for example through the incorporation of smart detection, self-awareness, adaptation (form and/or function) and self-repair capabilities. These include micro/nano mobile devices based on biological models that can perform advanced functions, e.g. site-specific self-migration, the ability to distinguish types of tissues (sick, normal) and perform very localized actions (e.g. administration of therapeutic agents). Entities incorporating (bio)materials that provide examples of fully autonomous biomimetic behaviour and in situ integration and adaptation are particularly welcome, such as the ability to integrate with the native biological environment, to generate energy independently, to synthesise active agents or to perceive and respond to changes in the local molecular environment. Work on ethical implications should be included.
Breakthrough in zero-emission power generation for complete decarbonization. Clean and sustainable energy is one of the main challenges of our time. This sub-theme aims at the multidisciplinary exploration of new directions (from TRL 1-3) for the generation of clean, compact and low-cost energy for autonomous, mobile or portable uses in specific application contexts, for example, in the transport sector (by road, air, sea and for motor or auxiliary needs), for portable uses, in remote places or in emergency situations. State-of-the-art concepts and techniques for power generation should be explored in order to generate heat and/or electricity efficiently, with zero emissions and minimal use of rare or toxic materials. Research areas could include, for example, long-lasting heat sources from hydrogen and metal systems (e.g. using nickel), power generation in plasma systems and cavitation. These or any other concepts with similar compact, high energy density and low cost power generation capabilities should be harnessed to make them usable in specific application contexts.
FET proactive projects should establish a solid base of knowledge and skills and bring together the interdisciplinary communities that surround them. They should further encourage the emergence of a broader innovation ecosystem and create fertile ground for the future adoption of their new technological paradigm (e.g. public participation, non-formal education and policy debate).
Deadline
13th of November, 2019
More information