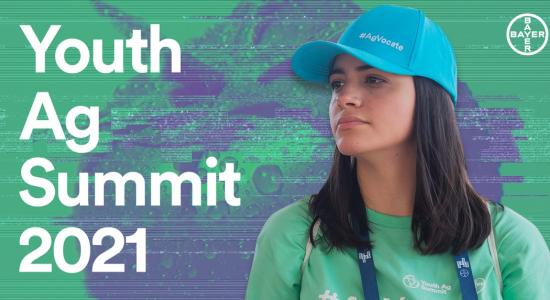 Taking place every two years, the Youth Ag-Summit is a unique opportunity to connect and empower 100 global young leaders from 18 to 25 years old, from across the world and equip them to take concrete action on how to "Feed a Hungry Planet".
2021 edition will take place onnline from 16-17 November followed by a ten-week virtual incubator called "YAS University" from January to March 2022.
The Summit functions as an idea incubator: helping delegates work together to turn the ideas with the most potential into reality, and equipping them with the skills needed to deliver on their projects once the Summit concludes.
Who can apply
– young people aged 18 to 25;
– from across the world;
– engaged with the Sustainable Development Goals;
– ready to share their views on how to feed a hungry planet;
– with a passion for agriculture.
How to apply
You need to share the following information as part of the application process here:
– Your contact details and personal information;
– A high-quality portrait picture (this doesn't need to be formal);
– a 3-minute video pitch where you explain your specific project idea on "how to feed a hungry planet."
As part of the application form, you need to answer the following questions:
– What should we know about you?;
– Are you a member of any agricultural or youth-focused organisations?
– Why do you want to take part in the Youth Ag Summit in Brazil?;
– Have you participated in a youth conference before?;
– How will you support the global #agvocate community?;
– What can we learn from you?;
– What are you looking to get from our #agvocate community?
Deadline: 30 June 2021, 23:59 (GMT).
More information here.