The European Commission has established an EU Humanitarian Airlift to transport humanitarian workers and emergency supplies to some of the world's most critical areas in response to the coronavirus crisis.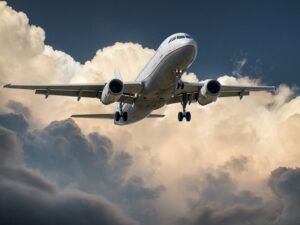 The first EU flight, made in cooperation with France, leaves from Lyon and carries around sixty humanitarian workers from various NGOs and thirteen tonnes of humanitarian cargo. Two more cargo flights with another 27 tonnes of humanitarian supplies will follow in the coming days. On the return, the airlift flights will also bring in EU citizens and other passengers from the Central African Republic in a repatriation effort.
More EU humanitarian flights are being scheduled in the coming days, giving priority to African countries where the pandemic may worsen other humanitarian crises.
Operation
In a joint effort by the Commission and the Member States, the Commission is financing the air transport of Member States' flights to and from the proposed destinations, as far as possible combined with ongoing repatriation flights, not forgetting humanitarian workers on rotation.
Humanitarian workers from national administrations, NGOs or UN agencies can take advantage of the scheme.
The Commission finances 100% of the transport costs, while the EU partners remain responsible for obtaining the humanitarian material.
Context
The EU's global response to the coronavirus crisis follows a Team Europe approach. It builds on contributions from all EU institutions and combines resources mobilised by Member States and EU financial institutions to address the humanitarian, health and other consequences of the coronavirus pandemic.
As part of its traditional solidarity with the people in need in the Central African Republic through its humanitarian aid, the EU is also supporting 15 new projects in 2020 with a total funding of EUR 15.2 million. These funds are aimed at providing vital assistance to the most vulnerable people. Since 2014, the Central African Republic has received more than EUR 770 million in humanitarian aid from the EU and its Member States.
In addition to humanitarian aid, the EU has mobilised more than EUR 30 million for the response to the coronavirus crisis through its different mechanisms, such as the Bêkou Trust Fund. This funding will contribute to addressing the immediate needs of the Central African Republic in the areas of health, water and sanitation, as well as supporting the state budget through an advance payment of budgetary aid.
More information