A new electric bike sharing programme in the Barcelona metropolitan area will use Galileo's highly accurate positioning and timing information.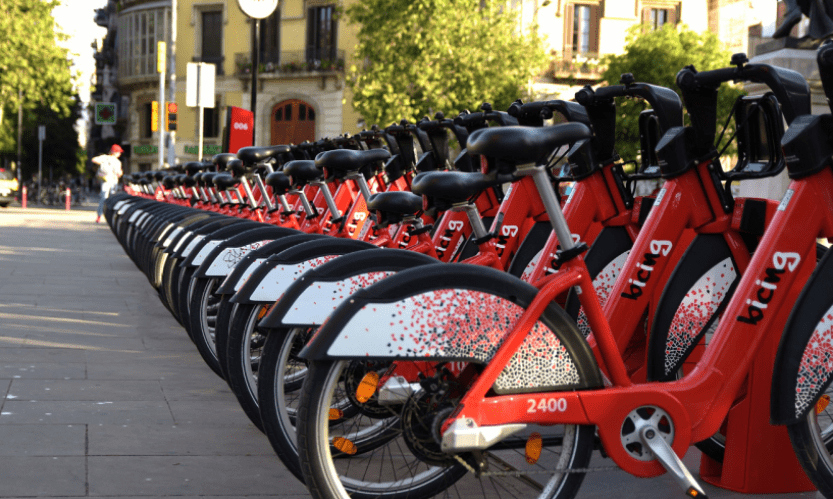 In Barcelona, bike sharing is set to go electric as the metropolitan area prepares to rollout a fleet of state-of-the-art electric bicycles – making it even easier for the public to travel in a sustainable, healthy and economical way.
Called AMBici, the electric bikes will complement existing bike sharing programmes, such as Barcelona's Bicing system, and further integrate the metro area's public transportation network. Led by the Àrea Metropolitana de Barcelona (AMB) and managed by Transports Metropolitana de Barcelona (TMB), the programme will consist of 2,600 electric bikes and 236 docking stations located across 15 area municipalities.
To ensure that the bicycles are evenly distributed and readily available in high-use areas, each bike will be equipped with a Galileo-enabled GNSS receiver. The highly accurate positioning that Galileo provides will also support cyclists as they navigate their way from docking station to destination.
"Because using Galileo means greater precision regarding positioning and timing information, it has the potential to exponentially enhance the quality of urban mobility services," explains Josep Laborda, ARIADNA project coordinator.
ARIADNA is a Horizon 2020 project funded by the European Union Agency for the Space Programme (EUSPA) dedicated to supporting the adoption of European GNSS (EGNSS) for mobility services. The project focuses on educating urban mobility stakeholders about how EGNSS can be used to enable integrated transportation networks.
"The AMBici initiative is a perfect example of how cutting-edge technologies like EGNSS are key to boosting multimodality, encouraging active transportation and building smart and sustainable urban transport networks," adds Laborda.
The AMBici programme will be implemented, operated, maintained and managed by a private service provider selected via an open public tender with a budget of EUR 60.8 million. The contract is expected to be awarded in June of this year.
More information: EUSPA – Press release