The Delegation of the European Union to the Republic of Korea, together with the 18 of the EU Member States and Ukraine, presents the European Union Film Festival 2022 (EUFF2022). Now into its 5th edition, the EUFF brings 19 award-winning titles to the Seosomun Shrine History Museum and from 5 to 23 October.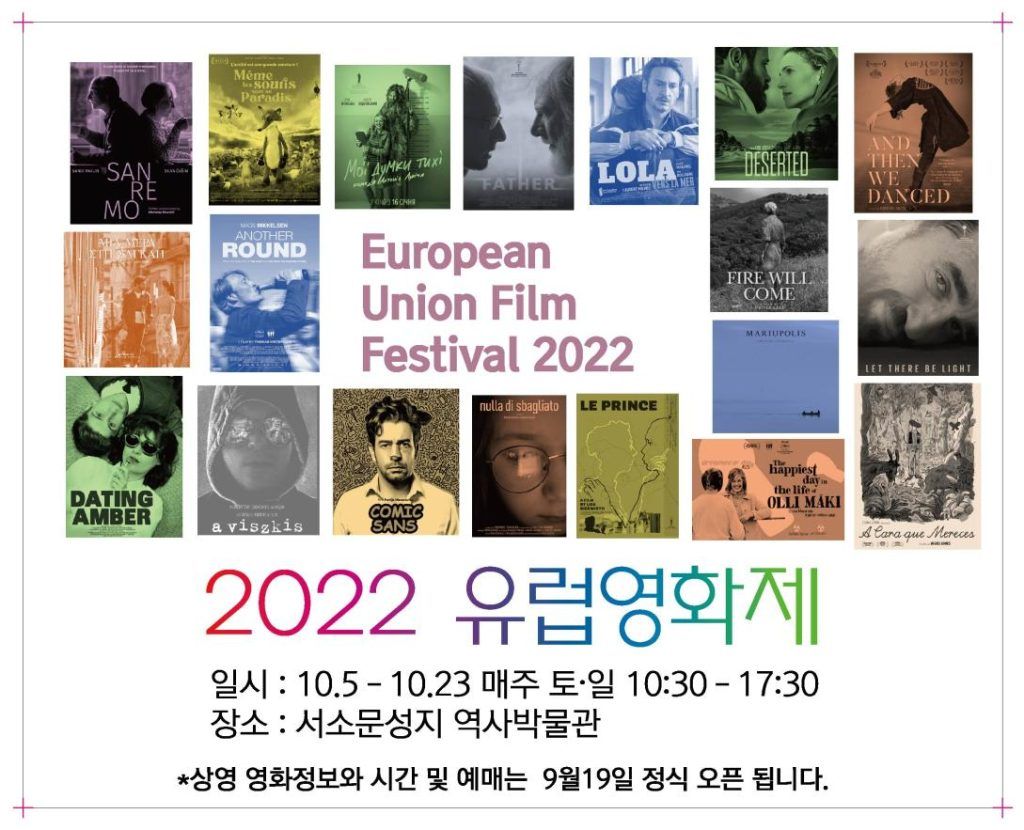 The EUFF2022 will open with Mariupolis, a Lithuanian documentary film capturing the ordinary lives of Ukrainians as war approaches their city. Directed by Mantas Kvedaravicius, the film is based on the everyday life of bomb threats in Mariupol, a city in the Ukraine, situated to the east of the Crimea and once populated by Greeks. It is a visually powerful homage to a city in crisis, dedicated to its poets and shoemakers.
The festival will close with Czech animation Even Mice Belongs in Heaven. The 2021 coproduction animated film directed by Jan Bubeníček and Denisa Grimmová, is based on the children's book Mice Go to Heaven by Iva Procházková with illustrations by Marine Ludin. The film Even Mice Belong in Heaven is about hope, a quest for love and courage, and about overcoming prejudices and old pains. The story reveals that everything that seems to be at an end is the beginning of something else, and what appears to be invincible can be surmounted.
Tickets are available from 19 September (Monday) 6pm. On a first come, first served basis, those who book the movie tickets online can enjoy diverse award-winning European films during the month of October at Seosomun Shrine History Museum in Seoul.
More information: