Preparations are already well underway for European Space Week 2019, which this year will take place  in Helsinki, in the Finnish capital on December 3-5. The week will be packed full of events ranging from discussions and conference sessions, to the E-GNSS User Assembly, and much more.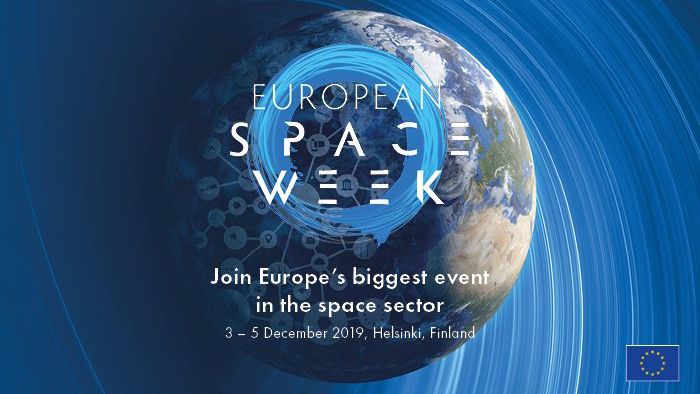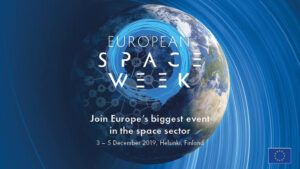 This year's European Space Week will focus on a number of central themes around sustainability. Participants will investigate how space solutions can help to strengthen the EU's position as a global leader in climate action. Other themes include the sustainable space economy; and space solutions for a sustainable Arctic.
E-GNSS
At the User Assembly, the European GNSS Agency (GSA) will present an update on GNSS user needs and requirements along with the results of its User Satisfaction Survey. It will also present highlights from the latest GNSS Market Report 2019.
Moreover, keynote speakers representing each market segment and receiver manufacturers will be invited to share the latest trends and applications on consumer solutions, road, aviation, drones, maritime, emergency response, rail, agriculture, geomatics, critical infrastructure and spacecraft.
There will also be a discussion on the future of EGNSS and the second generation of the Galileo programme.
The importance of synergies
To fully leverage the benefits of the EU space programmes EGNOS, Galileo and Copernicus we need to take a comprehensive look at these programmes. This allows us to see that there are market segments and applications that profit from synergies between E-GNSS and Copernicus and even the GOVSATCOM programme.
The Investors meet Innovators session will give innovators the chance to learn about various private funding opportunities to access funding and sustain their business. At the session, they will be able to engage in intensive discussions with financial partners from various backgrounds such as business angels, venture capitalists, public investment funds, etc.
EUSW will also host an SME Fair, showcasing SMEs developing Galileo, EGNOS or Copernicus-based applications, products and services.
More information
R+I Section