European Heritage Volunteers has been active in heritage-related volunteering for more than twenty years.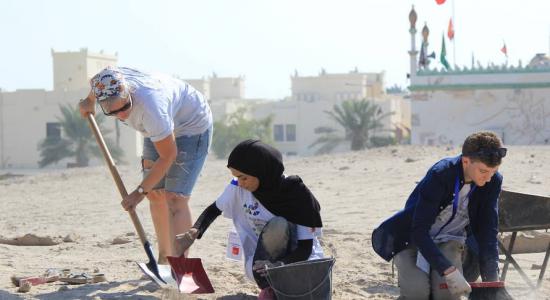 Its objective is to establish links between the fields of heritage and volunteering by continuously working to foster a deeper understanding of heritage and volunteering among those active in either field, and by linking the two fields through practical hands-on projects and educational activities.
Projects take place all over Europe, stretching from Portugal in the West to Armenia in the East, from the North of Russia to the South of Italy.
Tasks and duration
you can find the list of projects together with their detailed descriptions here;
from the moment on when a project is published the application process for the project is open;
when the first projects will be booked out – in the second half of April or in the first half of May – the projects in which free places will be still available will be published here;
please note, that there might be more projects which might be not published on the website.
Benefits
at all projects accommodation, food, the educational and cultural programme and the travel costs during the project are covered by the hosting organisation;
depending on the hosting organisation and the type of the project health insurance, accidence insurance and/or liability insurance might be covered by the hosting organisation, too;
travel costs to and from the project place you have to cover yourself;
European Heritage Volunteers covers the training and the allowance for the group coordinators;
European Heritage Volunteers provides on request for every volunteer a confirmation of participation in the particular project;
for engagements from six weeks duration onwards, European Heritage Volunteers provides on request a qualified certificate.
How to apply
for European Heritage Volunteers Projects, European Heritage Volunteers Partner Projects and European Heritage Volunteers Training Courses you shall apply to European Heritage Volunteers;
for World Heritage Volunteers Projects (UNESCO) you can apply either directly to the hosting organisation carrying out the project, or through European Heritage Volunteers, or through another organisation in your country ("sending organisation") cooperating with the hosting organisation (volunteers applying by a sending organisation have to pay a sending fee);
there is a participation fee of 80 € per project;
you can either apply or for one or more specific projects or you can describe your profile, your interests, your motivation, your expectations and European Heritage Volunteers will try to help you to find (a) suitable project(s);
the application should contain an application form, curriculum vitae, photo, motivation letter and the time frame of your availability and shall be sent to info@heritagevolunteers.eu.
Deadline
31 December 2020
Read more