You have bought tickets, booked that nice hotel by the sea, your neighbour has agreed to take care of your cat – everything is ready for that long-awaited holiday. But wait, aren't you forgetting something? Ask for your European Health Insurance Card; just in case something goes wrong.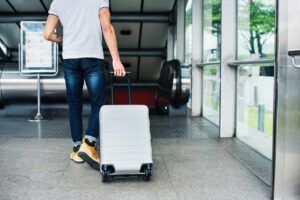 What is the European Health Insurance Card?
A free card that gives you access to medically necessary, state-provided healthcare during a temporary stay in all EU countries as well as in Iceland, Liechtenstein, Norway and Switzerland, under the same conditions and at the same cost – free in some countries, but not all – as people insured in that country.
Cards are issued by your national health insurance provider.
What is this card NOT meant for?
The card covers only medical care that becomes necessary during a stay in another EU country. It doesn't cover costs if you are travelling expressly to seek medical treatment, nor is it alternative to travel insurance and it does not cover any private healthcare or costs such as a return flight to your home country or lost/stolen property.
Background
More than 200 million Europeans have the European Health Insurance Card (EHIC), which is around 40% of the total insured population in the reporting Member States, according to the latest available figures for 2015. The card is valid in the 28 EU countries plus Iceland, Lichtenstein, Norway and Switzerland.
The EHIC, available free of charge, confirms that a person is entitled to receive medical treatment that becomes necessary on a temporary stay abroad from the host country's public healthcare system on the same terms and at the same cost as nationals of that country. The EHIC cannot be used to cover planned medical treatment in another country.
Hospitals that provide public health services are obliged to recognise the EHIC. In the vast majority of cases, patients presenting the EHIC receive the necessary healthcare and are reimbursed without any problems.
Citizens should be aware that the card is issued for free by their national health insurance provider in the home country, without any need of paying charges to intermediaries who offer help for the application process, as it has been reported to happen in some countries. Citizens should report such cases to the national health insurance authorities.
More information
Recommended video: European Health Insurance Card: keeping you safe abroad