Spain weathered relatively well the negative shocks unleashed by Russia's war of aggression against Ukraine in 2022. The resilience of the economy was underpinned by the strong rebound in tourism over the summer season and dynamism of private consumption, also supported by positive labour market developments.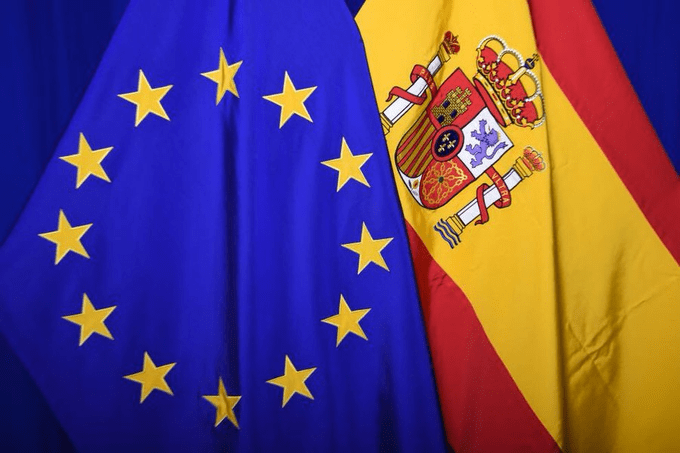 Compared to the Autumn Forecast, growth for 2022 is estimated to be 1.0 pp. higher, at 5.5%. The more robust outturn stems from the stronger-than-anticipated first half of the year, particularly 2022-Q2, as well as the less pronounced slowdown in the last quarter. Furthermore, despite the loss in real purchasing power, the deceleration of inflation as from fall 2022 contributed to stronger consumer and business confidence, in turn sustaining consumption and investment towards the end of the year. Still, by the fourth quarter of 2022, GDP remained below its pre-pandemic level in 2019-Q4.
Economic activity is expected to gradually pick up in the first half of 2023 and to gain further momentum in the second half of the year. Overall, GDP growth is set to reach 1.4% in 2023, partly reflecting a higher-than-projected carry-over from 2022. As inflation moderates, stronger private consumption and a further normalisation of tourism are expected to sustain activity throughout the year. In addition, the implementation of the RRP is set to boost investment growth, notably in construction and equipment. In 2024, real GDP growth is projected to increase to 2.0%. Factors potentially weighing negatively on output going forward are the impact of the prolonged tightening of financial conditions on households and firms' financial positions, and the weakening of labour market dynamics.
Annual HICP inflation averaged 8.3% in 2022. It is forecast to moderate to 4.4% in 2023 and further to 2.3% in 2024. Energy prices declined markedly as from the third quarter of last year, but the pass-through of high energy prices to other items in the inflation basket has accelerated considerably. This is set to lift core inflation to elevated levels in 2023, particularly in the first half of the year amid lingering pressure especially from food and services prices, and in 2024.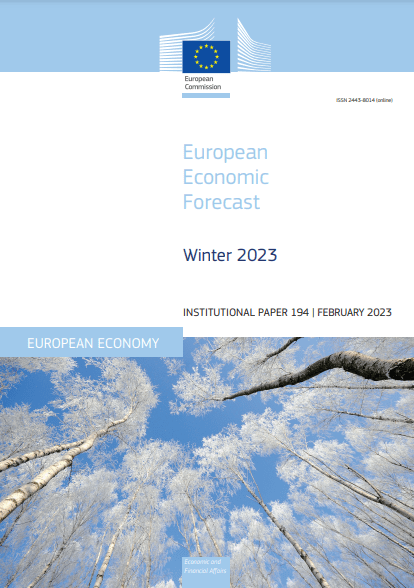 Inflationary headwinds this year are expected to be partially eased by the measures implemented by the government to mitigate the impact of high energy prices. These include the extension of some actions adopted in Autumn 2022 (e.g. VAT cuts to electricity and gas) and a new package unveiled last December, envisaging an additional discount voucher on electricity bills for vulnerable households and a further VAT reduction on a large number of food products. Second-round effects on wages were very limited in 2022. A faster-than-assumed adjustment would feed into higher core inflation over the forecast horizon.
More information: European Commission