Main results
The 12th meeting of the EU-Israel Association Council took place in Brussels on 3 October, ten years after the 11th meeting.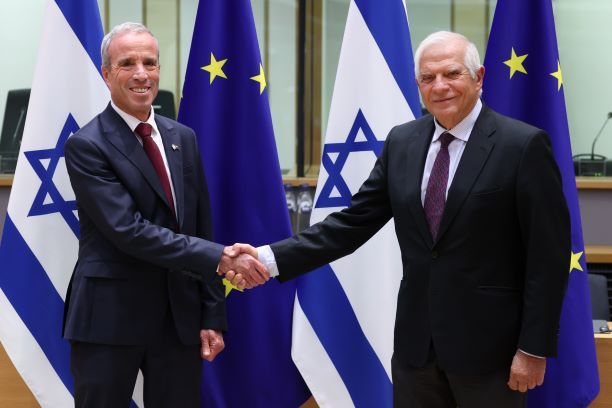 The EU delegation was led by the High Representative for Foreign Affairs and Security Policy Josep Borrell, and the delegation of the State of Israel by Elazar Stern, Minister of Intelligence of Israel.
The Association Council was preceded un informal exchange via videoconference with the Prime Minister and Minister of Foreign Affairs Yair Lapid.
The Association Council offered an opportunity for wide-ranging discussions on EU-Israel bilateral relations, against the backdrop of global challenges such as Russia's military aggression against Ukraine, the global energy crisis and rising food insecurity. The discussion focused on issues such as trade, climate change, energy, science and technology, culture, the respect for human rights and democratic principles, freedom of religion as well as the fight against antisemitism.
It is important for us to relaunch this high-level form of political dialogue between the European Union and Israel. It is the best way of frankly engaging on many issues, which are of mutual concern and, in particular, on the [Middle East] Peace Process and the stability in the wider Middle East region. On the international stage, we need to work together to tackle global challenges, and recently, on the brutal Russian aggression against Ukraine. Nowadays, cooperation between democracies is more crucial than ever.

Josep Borrell, High Representative for Foreign Affairs and Security Policy
The Association Council also discussed global and regional issues of shared interest and concern, in particular the Middle East Peace Process, where the EU hopes to build on the momentum generated at the UN General Assembly
Source: Press release – European Council