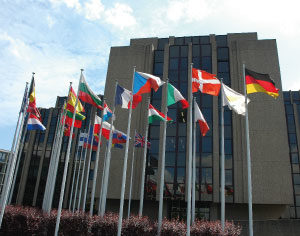 The European Court of Auditors, which is the independent auditor of the European Union, published its work program for the year 2020 on October 30. This shows its future audit priorities and highlights the main challenges and concerns of the Union European
The auditors will be responsible for examining whether the EU meets the agreed commitments in matters related to the sustainable use of natural resources, growth and inclusion, migration, security and global development, the single market, and an accountable and efficient EU.
Through independent and objective reports on the matters mentioned above, the Court will inform citizens and EU policymakers about what is being doing well and will draw attention about those issues that are not working.
The President of the European Court of Auditors, Klaus-Heiner Lehne, already stressed the importance of spending efficiently the limited resources available to the EU, which only represent about 1% of national income gross of its Member States.
For more information