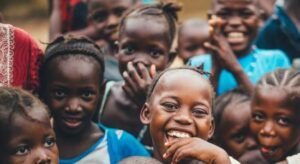 EU Aid Volunteers initiative brings together volunteers and organisations from different countries, providing practical support to humanitarian aid projects and contributing to strengthening the local capacity and resilience of disaster-affected communities.
Each volunteering placement depends on the humanitarian needs of the hosting organisation and the context of deployment. Normally previous volunteering experience is not needed. However, volunteers can refer to the competence profile of the vacancy they are interested in, in order to understand whether their profile is adequate for the position.
Volunteer profiles
There are two main volunteer profiles:
Junior professionals (less than 5 years of work experience);
Senior professionals (more than 5 years of work experience).
Tasks
Volunteers will work on different types of assignments, depending on their competence profile and experience.
The activities will be in fields such as organisational development and capacity-building, project management, disaster risk management support, food and nutrition, water and sanitation, etc.
Volunteers will be deployed in countries outside the EU where humanitarian aid operations take place. They will not be deployed to countries or regions with international or non-international armed conflicts.
Benefits
The programme covers the expenses during the deployment, including travel costs, insurances, and accommodation.
More information