The new rules will further reduce the amount of dangerous chemicals in waste and production processes by introducing stricter limits, removing pollutants from the recycling chain and banning certain chemicals.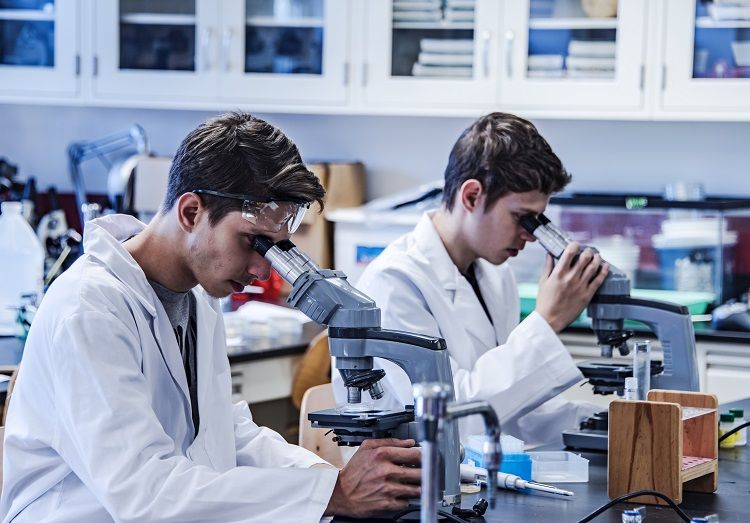 As the EU moves towards a circular economy, which promotes the re-use and recycling of products, it is taking action to ensure toxic chemicals do not become concentrated in recycled materials. MEPs approved a revision of rules on persistent organic pollutants (POPs) in October 2022.
The new rules will further reduce the amount of dangerous chemicals in waste and production processes by introducing stricter limits, removing pollutants from the recycling chain and banning certain chemicals.
What are persistent organic pollutants?
Persistent organic pollutants are toxic chemicals that are slow to break down. When released, they stay in the environment for a long time and accumulate in the food chain and living organisms. That's why they are also sometimes referred to as forever chemicals. Because of their persistence, these chemicals can be transported by water, air or migratory species across borders and carried far away from where they were first produced or used. They can also be transferred from one generation to the next, even if they are no longer produced or used.
This means that we can find such pollutants virtually everywhere: in our food, in the air we breathe, in products used in our daily lives such as paint, varnish and soap, and in waste coming from some consumer products such as waterproof textiles, furniture, plastics and electronic equipment.
They are also present in pesticides, industrial chemicals such as polychlorinated biphenyls (PCBs) and unintentional by-products of industrial processes such as dioxins.
What are the effects of "forever chemicals"?
Pollutants known as forever chemicals accumulate in waste, soil, air and water, posing a threat to the environment and human health. They are in our immediate environment, but also found in the Arctic, the Alps and the Baltic Sea, which serve as European sinks of pollutants.
High exposures to chemicals have resulted in diseases or abnormalities in a number of wildlife species, including certain kinds of fish, birds, and mammals. They have also been found in humans- including in breast milk – and can increase the risk of cancer, reproductive disorders, alteration of the immune system, neurobehavioural impairment, hormone disruption, damage to DNA and increased birth defects.
For example, exposure to dioxins can result in skin lesions, immune system defects and disturbances of the hormone and reproductive systems. In 2008, Ireland found high levels of dioxins in pork, in 1999 dioxins were found in poultry and eggs in Belgium and in Italy a chemical accident in a factory released dioxins in 1976.
How to manage waste containing persistent organic pollutants?
As these chemicals take a lot of time to disappear, their waste management needs to be carefully regulated, so that they do not re-enter the economy after their disposal. This risk needs to be considered when the EU carries out its circular economy plan.
This means products containing persistent chemicals need to be treated in such a way that the pollutants:
are destroyed (for example, through incineration),
irreversibly transformed or
permanently stored (for example, in deep, underground, hard rock formations, salt mines, or a landfill site for hazardous waste).
In some cases, when the concentration of harmful chemicals is below a certain threshold, the recycling of products could be allowed.
How is the EU regulating persistent organic pollutants?
As the management of persistent organic pollutants requires international cooperation, the EU has joined the Aarhus Protocol (1998) and the Stockholm Convention (2001), which provide international restrictions or bans on production, import/export restrictions and provisions on recycling.
The EU regulation on these chemicals implements commitments made under the international agreements, concerning production and export. Here is a list of all the persistent organic pollutants regulated by the EU.
In 2021 the European Commission proposed to review the legislation. In October 2022 the European Parliament approved the new rules.
The changes include:
Introducing significantly lower permitted levels of several persistent organic pollutants in products.
Waste management: materials containing levels of pollutants that are too high must be destroyed or incinerated and cannot be recycled.
New chemicals to be added to the list of harmful substances: The regulation must now also cover the synthetic chemical compound perfluorohexanesulfonic acid (PFHxS), which is found in food packaging, stain and water-resistant materials, fire-fighting foams and paint additives. This chemical was added to the list of harmful substances under the Stockholm Convention in June 2022.
Source: European Parliament
More information: Waste Management in the EU