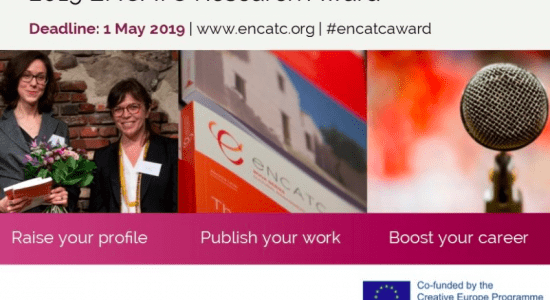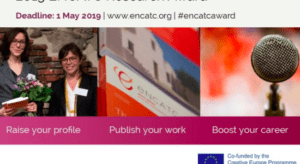 Granted each year, the ENCATC Research Award on Cultural Policy and Cultural Management is offered to the best recent PhD Thesis on comparative cultural policies or management topics presented by a young researcher.
The award aims to stimulate academic research in the field of cultural policy and management to explore, through comparative and cross-cultural research, issues at stake in contemporary Europe, Asia and the Americas, and possibly anticipate new cultural policy orientations, as well as to contribute to the process of creating a network of scholars who are competent in doing comparative research projects in cultural policy and management issues.
Who can apply
The PhD thesis submitted to the call must have been recently published (up to 4 years after completion of the thesis)  and be qualified with cum laude or equivalent in entrants' country's higher education system. All the doctoral thesis must be presented in English although the original version can be in another language.
Deadline
1 May 2019, midnight Brussels time
The Award consists of the translation of the winning PhD thesis into English and its publication in the ENCATC Book Series Cultural Management and Cultural Policy Education, a series of publications specialising in topics related to cultural management and cultural policy headed by ENCATC. The international dissemination of the ENCATC Book Series is ensured by Peter Lang, an international publishing group.
Further information
email: e.darley@encatc.org
website: http://www.encatc.org