This call of proposals is framed in the Europe For Citizens Programme.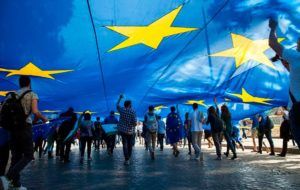 Municipalities and associations working together on a common theme in a long-term perspective may wish to develop networks of towns to make their cooperation more sustainable. Networking between municipalities on issues of common interest appears to be an important means for enabling the exchange of good practices.
Aim
Twinning is a strong link that binds municipalities; therefore, the potential of the networks created by a series of town twinning links should be used for developing thematic and long-lasting cooperation between towns. The European Commission supports the development of such networks, which are important for ensuring structured, intense and multifaceted cooperation, therefore contributing to maximising the impact of the Programme.
Deadline
1 September 2020
More information