All young people who applied to one of the #DiscoverEU application rounds in 2018, 2019, 2021 and 2022, selected and non-selected participants, are invited to join the competition for a chance to win nice prizes.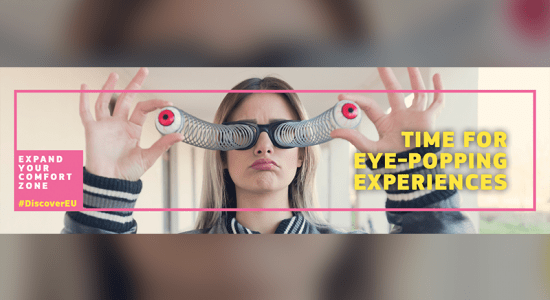 The competition will run from 15 July 2022 to 15 October 2022. There will be a new theme each month.
July theme is "Green": we are challenging you to post images of green landscapes that you encountered on your travels. Parks, forests, or even tree-lined boulevards, they all contribute to a richer biodiversity and a cleaner planet. Raise awareness of the crucial role of trees with your picture and encourage tree-planting actions among organisations and citizens, to help us get closer to our goal of additional #3BillionTrees in the EU!
To participate:
Share your photo or short video (max 15 seconds in length) on your public Instagram account;
Add the #DiscoverEU and #Competition hashtags to your post;
Tag the European Youth Instagram account @european_youth_eu on the photo or on the social media post;
Fill in the consent form;
Ask your friends to 'like' your photo/video.
Up to five lucky winners will be chosen each month, which means August, September and October!
Each winner will receive a prize worth of 100 EUR.
There is no limit to the number of photos/videos. But entrants/ winners can only win 1 prize in the DiscoverEU competition.
Deadlines
15th August 2022
15th September 2022
15th October 2022
Read more here.